Last Updated on September 5, 2021
Every young and aspiring footballer in Nigeria wants to know the Football Academies available to realize his ambition. This ambition is very reasonable. Why? Because top football clubs already discovered superstars from Football academies in the country like Papilo football academy and Barcelona football academy in Nigeria etc.
Some of these superstars have featured in the Premier League, La Liga, and other top championships.
However, the challenge here is that almost no website has a comprehensive list of Football academies in Nigeria that can guide these starlets, parents, or guardians.
Never worry, soofootball.com has compiled a robust list that you won't find anywhere else.
Read Also: The Best Football Academies in Europe
Football Academies in Nigeria and their Contact Numbers
This article highlights 22 Football Academies in Nigeria and also provides the contact details of each one of them.
 1. Pepsi Football Academy
Pepsi Football Academy is probably one of the biggest and most successful in Nigeria. The Academy has produced top Football stars like Osaze Odemwingie, Elderson Echijile, and John Obi Mikel.
The Academy has 13 training centres in Nigeria.
CONTACT: +2348023108335, +2348032451880
Read Also: Apply For Football Scholarship Online
2.  Barcelona Football Academy
Barcelona Football Academy in Nigeria is also known as FCB ESCOLA Lagos. It is the first of its kind in providing secular and Football education to youngsters in Nigeria.
The academy, modelled on the FC Barcelona Youth system, expose students to foreign languages like Spanish, French, and other modern European languages.
CONTACT: +2348090309660, +2348090309661
3. Abuja Football College Academy
Like Barcelona football academy in Nigeria, Abuja Football College academy focuses on developing Football starlets in Nigeria. But they are more concerned about those from financially challenged homes.

CONTACT: +2347030651639, +2349096366631, +2347030586045
Read Also: How to Be A Professional Footballer
4. Ascend Football

Academy
Ascend Football academy is another Football youth development centre based in the Federal Capital Territory, Abuja.
Basically, the major aim of this academy is to prepare and help Football talents to secure their dream move to Europe.
CONTACT: +2349034213026
5. Amakson Soccer Academy
Otherwise known as ASA, Amakson Soccer Academy is determined to discover Football talents between the ages of 14-20.
In addition, they aim to provide these starlets with the right training facility to help develop their talent and actualize their dreams.
CONTACT: +2348033977106
Read Also: How to Get a Football Scholarship and Club Signing
6. L & M Football Academy
L&M Football Academy, Abuja, accepts young football stars between the ages of 6 and 21.
Just like every other Football academy in Nigeria, they aim to prepare these youngsters for professional life in Europe.
CONTACT: +2348166184076, +2348036736601
7. Midwest Soccer Academy
Developing amateur young players into professionals is the core foundation of Midwest Football Academy.
Furthermore, they provide youngsters with experienced coaches and training to help them achieve that.
CONTACT: +2347031605696, +2348034626777
8. Midas Football Academy
Midas Football Academy, formed in 2006, is committed to developing Football youngsters in Nigeria and Africa at large.
Also, they provide young players with the opportunity to showcase their talents in front of top European Agents and scouts.
CONTACT: +2348033769034, +2349091430200, +2348176019417
Read Also: Football Kit Designers Review: 3 Popular case studies.

9. Kwara Football Academy
The KFA was launched in 2005, and the main focus of the Academy is to use Football as a medium of empowerment and youth development in the country.
In addition, youths between the ages of 10 and 20 are accepted into the academy to provide sound education while improving their football skills.
CONTACT: +2348137776200, +2348131393016
10. Papilo Football Academy
Paipilo Football Academy is owned by former Arsenal star and Nigerian Football Legend – Kanu Nwankwo.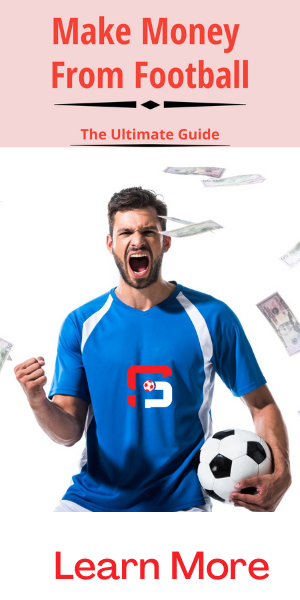 Kanu launched the Academy in the year 2000, and great talents like Kelechi Iheanacho and Chidiebere Nwakali are academy products.
Hence, Papilo Football Academy remains one of the most popular in Nigeria.
Consider Reading: The Best Soccer Cleats or Boot to Buy
CONTACT: +2347038447147, +2348066108842
11. Siaone Soccer Academy
Unlike papilo football academy, Siaone Soccer academy is based in Abuja, and Former Super Eagles Coach Samson Siasia founds it.
The idea in this Academy is to develop both teams and individual skills then lead them to the pathway International Football Leagues.
CONTACT: +2349098722222
Read Also: Footballers Who Went into Politics
12. Edusko Sport Academy
Edusko Sports Academy is also known as The International (Sports) Academy (TIA). Furthermore, it is owned by former Super Eagles star – Segun Odegbami.
TIA was established in 2007, and it is Nigeria's first multipurpose secondary school for Young Football Talents (male and female).
Apart from Football, the academy offers a comprehensive development program in Basketball, Tennis, Table Tennis and Athletics.
CONTACT: +2347052704253 
Read Also: How to Make Money From Football without betting.

13. Lagos Tigers Football Club Academy
As the name indicates, the Academy is based in Lagos – Lekki and Gbagada precisely, and it is also called LTFC.
The main ambition of LTFC is to provide quality Football training for youths between the ages of 3 to 15 years.
Since its establishment in 2012, LTFC has continued to be a hub of potential Football stars.
CONTACT: +2348097033911, +2347033238790
14. Morning Stars Football Academy
Morning star Football Academy is based in Onitsha, Anambra State, and the main aim is to develop football talents within the state.
CONTACT: +2348035497968
15. The Future Football Academy
As the name indicates, the owners established the academy to nurture future Football stars in Nigeria.
The Future Football Academy is based in Lagos.
CONTACT: +2347030220451
Read Also: Best Football Academies in Europe
16. Juventus Academy Nigeria
Juventus Academy is another popular football Academy in Nigeria. Their core mission is to help young Nigerian starlets achieve their dreams of playing in Europe.
Juventus Academy have UEFA accredited coaches to help youngsters build their passion and develop their skills. Also, the youngsters at the Academy have an incredible opportunity of joining the Juventus Academy World Cup in Turin. This Competition takes place every year.
CONTACT: +2347016594626
17. Cowbell Football Academy
The main objective of Cowbell Football Academy is to develop Football talents at the grassroots level in Nigeria.
Since its inception in 2012, the Academy admits talents between the ages of 5 and 18 years.
CFA is active in Lagos and Benin City.
CONTACT: +2347032468788
18. John Utaka Football Academy
Former Super Eagles star John Utaka founded the John Utaka Football Academy, and it is based in Minna, Niger state.

Utaka's main idea is to provide an opportunity for young Nigerian stars to showcase their talent to the world.
CONTACT: +2348038887555
Read Also: Best Football Academies in Africa
19. Gleam City Football Academy
Gleam City Football Academy is based in Aba, Abia State, and they believe in the notion "dreams become possible or impossible by your actions."
In addition, the academy is on a mission to produce the next generation of big stars. What is more, they have a clear vision of becoming the biggest Football Academy in Africa.
CONTACT: +2347062094336 +60177308033 +601117943990
Read Also: Best Football Apps for Android and IOS in 2020
20. Love of Christ Football Academy
The owner formed love of Christ Academy in 2018. Their core mission is to discover and train young football talents in Osun State and Nigeria at large.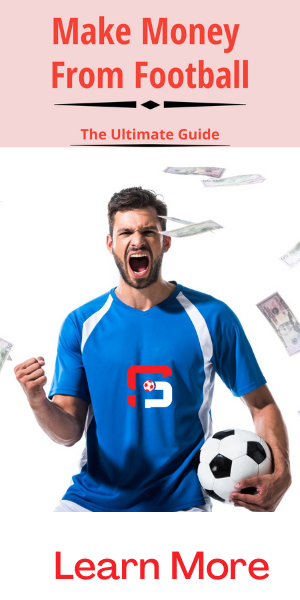 In addition, the academy is affiliated with the Nigeria Football Federation and Osun State Football Association.
CONTACT: +2349030034942 +2349030453387
21. Blessed Stars Football Academy
Blessed stars Football Academy is based in Uyo. However, their ultimate goal is to motivate younger stars in Nigeria to pursue their Football dreams.
The Academy has a mix of professional and experienced coaches. Thus, the development of these youngsters will be faster.
CONTACT: +2349029771933
Read Also: Qatar 2022 World Cup: Everything You Should Know
22. Imperial Soccer Academy
Imperial Soccer academy is owned by former Super Eagles and Hull City Midfielder Seyi Olofinjana. The Academy is based in Omole but has European contact.
CONTACT: +2348132580420, +2347042116092, +447969457556 +447878773560
23. FC Ebedei
FC Ebedei is a Football Club based in Ijebu-ode, Ogun State, in Nigeria. The Football Club is the official African Football Academy for Danish Club – FC Midtjylland.
Although FC Ebedei is not such a big club, a star Nigerian player like Paul Onuachu successfully moved to FC Midtjylland from the Ijebu-Ode based Club. Onuachu actually won a Football Scholarship in the process.

CONTACT: +234 815 150 5050
Read Also: Best Football Agents You Should Know
Conclusion
Now you have a comprehensive list of 23 Football Academies in Nigeria and their Contact numbers. So, if you want to know more about the application processes and other details about each Academy, contact them to find out.
We understand that you may have personal preferences on which football academy to choose from in Nigeria. However, we recommend Papilo football academy and Barcelona football academy in Nigeria because they have a good reputation among football personalities.
Please note that writing about these Football Academies is not an endorsement by soofootball.com of their authenticity. It would help if you made a diligent effort to find out how genuine they are before making commitments.
Now it's your turn. Is there a genuine football academy in Nigeria missing from this list? Feel free to share your thoughts in the comment box so other Football fans can stay informed.
Further Reading: