How to make money From Football without Betting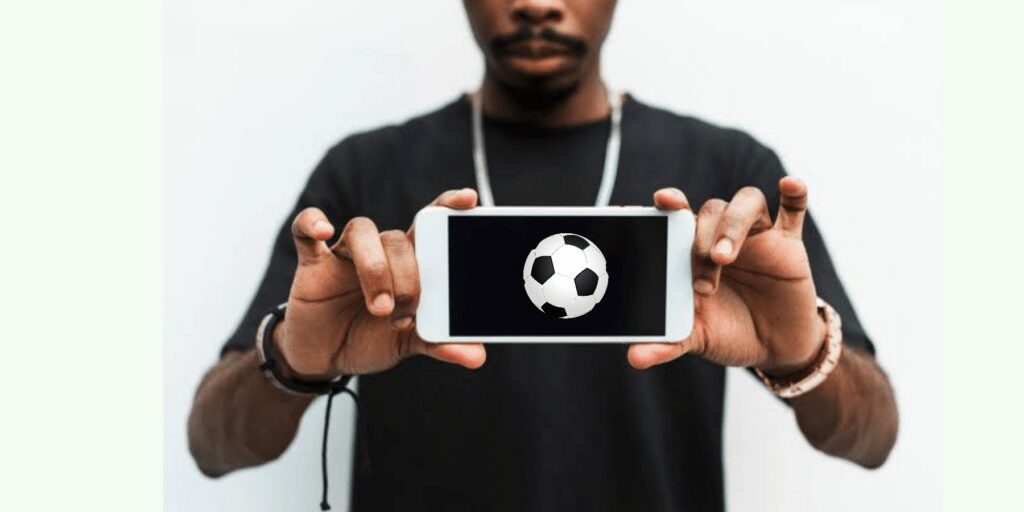 When you think of making money from Football, Betting likely comes to your mind first. Correct? The truth is you can make money from Football without betting at all.
Betting is the commonest way of making money in Football because it is pretty easy to do. It's just about predicting possible outcomes of Football events after studying and analyzing. Though, it is not easy to WIN, but it is easy to just predict xyz then wait for them all to click. It does not take too much effort to do that.
Many football fans want the fast way to success and betting seem to be the fastest shortcut. But is that really the case?
It is clear that betting is not profitable to most punters. In fact, it makes some football fans poorer. Actually, betting has some other negative effects.
So, apart from betting, are there other ways to make money from football?
Thirteen (13) Ways to Make Money from Football without betting
If passion for Football can move fans to engage in betting, it can also move you to make money from football through other means.
Soofootball identifies 13 ways you can make money from football without betting. Unlike betting, the methods highlighted in this post are not easy ways or shortcuts to success. These are genuine ways of making money as a football fan if you really want to work towards it.
1. Create a Football Blog
As mentioned before, passion for Football can be a catalyst to your success without having to bet! Similarly, passion for football is an ideal starting point to create a football blog and you can make decent money from it.
To start your football blog, there are two options. You can create a Football blog for free if you do not have money or you can buy a custom domain if you have the money.
To setup your football blog for free, Soofootball strongly recommends that you use Builderall. Why? Websites or blogs are super easy to setup on Bulderall, all for free.
However, if you want to build your football blog with your custom domain you can get a very affordable deal at Builderall still. They have inbuilt tools to help you improve sales or conversion.
How it works
Get as much traffic as posible to your blog for a chance to make money. Keep reading to learn how to monetize your football blog.
What Content should you publish on your Football Blog?
There are dozens of options when it comes to football content. Firstly, you need to consider what you love about football (this is where your passion comes to play). Do you have a favorite football club or player? Why not start blogging about them? Are you a general football fan? You could publish general football content just about anything you wish in football.
How to make money from your Football Blog?
As mentioned earlier, the methods highlighted in this article are not easy or get-rich-quick methods. So making money off your football blog requires a lot of work. This is why passion has to be your first motivator instead of money. Nevertheless, making money from your football blog is very much achievable.
If your blog is getting a good number of traffic, how to make money from your blog is limitless. You can make as much as $1,000 a month or more from Google AdSense, Affiliate marketing, selling your own 'football product', Advert space on your blog, etc.
Nonetheless, it worthy of note that before you start getting real traffic on your blog, you need to learn or take an online course on SEO.
A comprehensive content on everything you need to do to build your first Football blog will be published very soon.
PS: Soofootball is a typical example of a Football blog and it is featured on feedspot's top 100 football blogs
2. Referrals and affiliate marketing
The idea of referrals and affiliate marketing here is similar to that mentioned earlier but not the same. Referrals and affiliate marketing mentioned here is typically for individuals who do not have a blog or wish to start one.
What is Affiliate marketing?
It simply means selling another person's product and earning a commission as reward.
The important thing here is to find a football product you wish to promote. It could be football jerseys, boots, video games or just any other product related to football. Reach out to the seller to get a referral or affiliate link (most online sellers welcome this). Some affiliate agreements include coupon or discounts that people can get by following your link. This is a good way to entice people.
In most cases, sellers place the "Affiliate" section at the footer of their website.
What then do you do with the link if you do not have a blog? There are dozens of ways to make money from with your affiliate link even if you do not have a blog.
How to Make Money from Football with your Affiliate Link
To start with, you can share your affiliate link in online communities or forums. For this to be very effective, you need to emphasize the discount or coupon readers will get by buying via your link. Even you do not have a coupon, create a reason for your readers to buy from you.
Apart from online communities or forums, your affiliate links can be shared Social Media or groups. Facebook or LinkedIn Groups are perfect but you need find out if that does not violate the rules. Alternatively, you could create your own community where you share loads of affiliate links from different sellers.
What about Telegram or WhatsApp groups? These are also perfect places especially when you have a good number of people.
3. Write Football Content
If affiliate marketing or blogging are not your thing, never worry, you have yet another option – writing football content. This is another decent way to make money from Football without betting.
The challenge most football fans have with writing football content is that they think they do not know how to write. In most cases, this is not true. If you have a genuine passion for football and you can strongly express your opinion on football (maybe by arguing with friends), then you can write football content as well.
Writing is fueled by interest or passion first. Furthermore, writing is as good as talking, but just in a different way.
Why You Should Consider Writing Football Contents
Opportunities of writing football content are ALWAYS available online. Why? Publishers, websites and blogs need new content everyday just as much as readers too. So, the need for writers will always be on the rise!
There are dozens of websites that hire writers and pay them well. All you have to do is make research on them. Granted, it may be challenging to find a website that pays writers but it's worth the effort when you eventually find one. Some websites pay as much as $80 per published football content but some others pay more or less. Imagine writing just 10 published articles in a month. That could be enough to take care of a few bills. It is like being paid for doing your hobby.
Why You Should Consider Writing For Free?
If you do not find a website that pay writers on time, writing football articles for free is the best way to start. After all, no one will pay you top bucks for being a beginner. You need to learn and start from somewhere. So, if you just starting out, no matter how good you think you are at writing football content, it is better to start for free to garner experience.
You could start your writing career with Soofootball and get a chance to be hired as full time writer. Visit our Write for us page to learn more.
4. Radio Host for Football Show
If for some reason you still are not convinced that writing football content is great for you, or you do not like blogging or affiliate marketing, never worry. Soofootball has yet another option for you.
Being a radio host or presenter for football shows may just be your dream. Again, this move is fueled by real passion for football.
The good thing about being a football host on the radio is that you can get very popular real quick, yet remain anonymous. How? People listen to the radio and know names but they do not see the faces behind the voices.
How to Make Money from your Football Show on Radio
If you your football show is giving real value to listeners, they will naturally love you and bang! You are famous already. At that point, there will be more opportunities to make money beyond just your show. Brands and other individuals will contact you for other football related businesses. Brands will want to advertise their products or services on your show. This could be the beginning of a long journey of success in the football realm.
However, it is good to note that starting out to host radio shows is not easy. Most radio stations have a very high tariff for airtime. Airtime means the amount of time your program lasts on the radio.
Airtime could be really expensive depending on two factors;
1.) How premium the radio station is and;
2.) The length of your Airtime.
However, you do not need to have a dime to start. All you need to do is pitch your idea to companies that have a genuine interest in sports or football specifically. If they like your idea, they will happily sponsor your show and pay for the airtime while you amplify them on the radio. It's that simple but it involves hard work.
A Step by Step guide on how to become a successful football presenter on Radio will be published soon but you need to subscribe to our mailing list to get the notification as it drops. Scroll down to the end of the post to subscribe now!
5. TV Host for Football Show
Hosting a football show on TV is very much similar to doing the same on radio. However, they are slightly different. The major difference is that the show on TV will capture sound and video. In addition, Airtime on TV is much more expensive than on Radio in most cases. Nonetheless, it very much possible to make a fortune from hosting Football shows on TV.
The strategy is very much similar to that of Radio.
The Strategy
It may be a smart approach to try to get more than one sponsor for a TV show. This is because the tariff rate is usually high and it may be very challenging for some brands to pay the lump sum. So, splitting the cost with 2 or 3 sponsors may just be a smart move.
It is important to note that brands who are direct competitors cannot sponsor you show. It is a good idea to bring in brands who are not in the same line of business.
If your show gives so much value to viewers and it's getting enough viewership, opportunities to make money is limitless. But as mentioned before, it requires smart work and a lot of effort.
6. Football Youtuber
YouTube is the biggest online video platform available to humankinds. About 5 Billion people watch videos on YouTube daily!
If YouTube commands this much number, don't you think it's a perfect place to turn your passion for money? Well, you are not the only one who's thought the same thing. That is why there are successful football fans who've made a fortune on YouTube by doing what they love.
Build A Football Career on YouTube
The opportunities available on YouTube to football fans are never-ending. Some football fans choose to analyze key football matches on YouTube. Others are experts in publishing football highlights. Whatever your passion is in football, you can always find a space on YouTube.
Just like other methods highlighted, you need to make sure your Football content is top notch and it gives value to your audience. If these two boxes are ticked, it's way easier to make money off your YouTube channel. You can monetize your YouTube channel with Ads or sponsorship or specific advert placement on your Football channel.
If you are truly looking for ways to make money from football without betting, you should consider being a Football YouTuber.
7.

Football Instablogger
YouTube is a cool platform for Football fans to make money but Instagram is also worth pondering. The reality is that almost all Football fans have at least one Instagram account for social purposes. But not everyone knows how to make money from football with their Instagram account.
A fine way to make money from football on Instagram is by being an InstaBlogger. This is similar to normal blogging but just on a different platform. As you know, Videos and images thrive on Instagram. So, as a football fan, discover your passion for Football and look for the best way you can make it come alive with beautiful images and/or Videos.
What Kind of Football Content Would Suffice on Instagram?
An opinionated video content or reaction to key football matches could just be the hit on Instagram. For this to be successful, your content has to be real (not faked) and must be of Value to your viewers.
Analyzing key statistics of top football matches could be an alternative. In this case, your numbers have to be very accurate. Misleading viewers with wrong statistics is the last thing you want to do.
Though it's difficult to accurately predict Football matches, but if more than 30% of your weekly predictions are accurate, your viewers will understand. They will still follow you and refer their friends to your Instagram page.
These are not the only ways to make money from Football on Instagram. A comprehensive step-by-step content about how to make money from Football on Instagram will be published soon. Join our mailing list to get the update live in your inbox.
8. Professional Gamer
If you're not really an Instagram kinda person, it's okay. You are not weird. Just maybe you love playing Football Video games. Most football fans play video games for fun but with these video games, you can make money from football without betting.
The most common football video games are FIFA and PES. And in case you do not know, there are football fans whose profession is playing these games at big competitions. Their entire living depends on this and they make a lot of money.
The Opportunities
If you are really good at playing either FIFA or PES, you can consider this option to build your career and make money from football without betting. Make research about available FIFA game competitions in your region, and apply.
However, if you enjoy managing a football team instead of moving the players around yourself, you can consider the Football Manager game as an alternative. Make sure you read about the key features of the Football Manager 2020 game so you can understand the game well.
You can monetize your activities on the football manager game by streaming it or publishing them on YouTube regularly.
Alternatively, you could organize a masterclass or training on how to play any of these games.
9. Football Agent
Football agents are one of the most powerful and richest people in the business side of the football. They help to facilitate players' transfer and contract while they get a commission. Football agents make between $1,300 and $260,000 yearly on all clients but top agents make way more.
The most popular football agents are Jorge Mendez and Mino Raiola. Who says you can't be the next Mendez or Rialoa? If you love the business part of football, you should consider this career path because you can make money from football without betting.
Learn How to Be a Football Scout
Soon, Soofootball will organize an e-masterclass with a top football agent. This masterclass will guide you on how become a successful football agent. Scroll down to the end of the post to join our mailing list so you can get your invite.
10. Soccer Pundit
Being a soccer pundit is another interesting way to make money from football without betting. It's interesting because, you get paid just to give your personal opinion on football matters. The most successful football pundits make very analytical and controversial. If your analysis is not convincing enough, you'll lose fans.
Also, if they are not controversial, no one will talk about you. So as a pundit you need to find the right balance being analytical and controversial in order to stand out and make a lot of money.
Most football pundits are ex-footballers, however, it is not a prerequisite. You can make money by being a soccer pundit without being an ex-footballer.
11. Football Journalist
If you are a football fan who loves interviewing people and reporting the session, you should consider being a Football Journalist. This is one of the ways you can make money from football without betting.
An average football Journalist earns about $48261 yearly but some make way more than that. Why can you not earn similar amount for doing what you love instead of betting?
12. Football Commentator
Sometimes, you enjoy watching some football matches more because the commentators were fun! The fun part is one thing but the real deal is that most top football commentators make a lot of money.
If you think commentating on Football matches is something you are passionate about, you should consider it as a career option.
Starting off may be a challenge but when you hit the wave, opportunities will keep coming. You can get featured on top Football video games like FIFA and PES. For example, Jim Beglin, Peter Durry, and Jon Champion regularly featured on PES as official commentators while Martin Tyler and Alan Smith feature officially on FIFA.
The opportunities are way more than what's stated here. But first, you need to make findings and get close to people who can link you up with top commentators locally or internationally.
13. Professional Footballer
The ultimate way to make money from football without betting is by being a professional footballer yourself. This is probably the easiest way to make money from football. Why? Footballers that make it to the very top make an insane amount of money weekly.
Think about it; the outcome of whatever bet depends on the players on the pitch.
To begin your football career, you'll need to start from a football academy. If you are a Nigeria, it'll be best to read about the comprehensive list of Football academies in Nigeria. The post also contains their contact numbers. That way, it is easier to make proper findings on how to start.
Conclusion
Betting is one of the commonest ways to make money from football, however, it's neither safe nor sustainable. Moreover, betting is not even a career one can be proud of.
This post provides thirteen (13) ways to make money from football without betting. So, you need carefully consider each one and compare it with what you really love in Football.
Remember, passion is a real driving force in keeping your dream alive especially when it relates to Football.
So, now over to you; if you know how else to make money from football different from what is published here, feel free to mention them in the comment box. Also, if you have found this article useful, don't forget to share this post and drop one or two lines in the comment box.