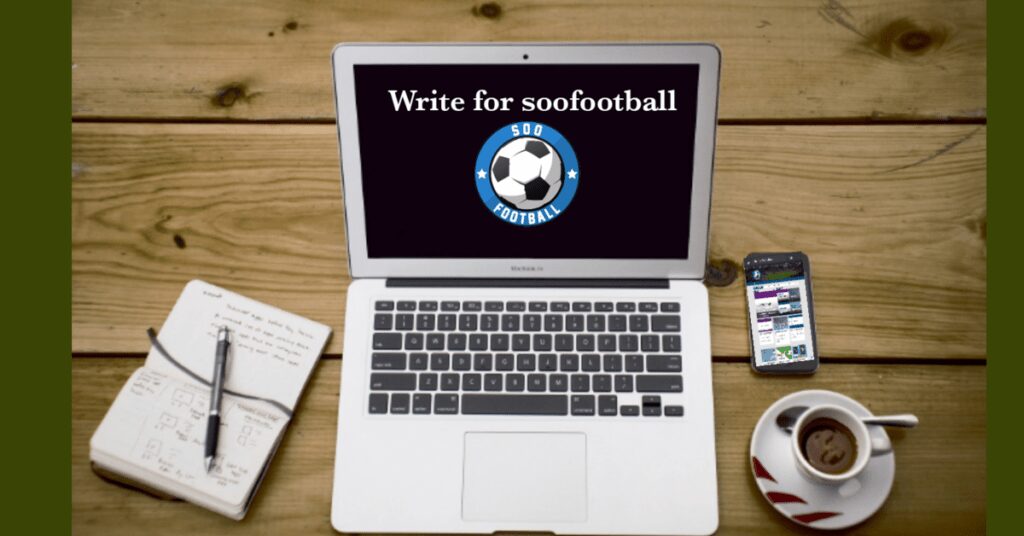 Football is a passionate sport across the globe. These days, It's beyond just a sport or entertainment. Football is now like a global religion connecting and uniting fans across the world. Hence, why we want you to write for us.
Soofootball.com is just one of the numerous online platforms publishing innovative football content and moving the religion forward globally.
However, our content is unique because we believe football fans need more than just news and live updates about matches.
Football fans need valuable Football information and insights– a football webpage that can be bookmarked and made reference to in the future and possibly forever.
We want you to be a part of this exciting project as a content writer. So the question is, why should you consider writing for soofootball.com?
Why You Should Write for Soofootball
First and most importantly, your Love or passion for Football is key. It should be your number 1 motive of considering writing for soofootball.com. Why? We ooze and exude passion for Football and yes, we love passionate football fans.
However, there are more reasons why you should consider writing for us. Let's consider them together:
An opportunity to express your passion
At soofootball.com, we believe every football fan has an opinion on certain subjects in Football but unfortunately, many do not have a platform to voice this opinion.
They probably just tell friends or tweet about and it ends there. But here at soofootball, we offer you a free platform to express your passion to a large audience on the internet where content will arguably last forever.
A chance to Educate Football Fans
Publishing Football content on web is one thing but leaving a mark in the heart of your readers is another. Soofootball.com is the ideal platform for you to leave your mark in the heart of your audience by educating them with your research.
Get full credit for your work
We believe every good content publisher should get the right recognition for their work. Soofootball gives full credit to publishers and even publish links to their personal social media pages. So yes, you can rightfully brag about your content anywhere.
An
Opportunity to be hired as a fulltime writer
Though, currently we do not pay writers, but we will in the nearest future because we believe content writing should be appropriately rewarded. We will pay writers anything near $5 – $15 per article. The juicy part is that the content writers who start with us now will be contacted first when we start paying writers.
What type of Football Content is published at soofootball.com?
Not news
Soofootball.com is not a news platform. We do not publish news content at all.
Evergreen Content
Content published at Soofootball are football contents that are not time-bound. Content that can be made reference to years after publishing.
Generally informative Football content
Content needs to be well researched and articulated. In addition, it has to educate readers. A general rule of thumb here at Soofootball is this: If readers cannot bookmark your content, it probably not so informative or educative.
Minimum of 500 words
We understand some writers may not be able to write lengthy football articles, so a minimum of 500 words content is fair. However, we prefer a minimum of 1,000 words football content.
Basically, to understand our content better, it's best to go through our published articles. You can read about Soofootball to understand better.
How to Publish Content
Now that you have the necessary information to write for us, let's get straight to the real deal – how to publish content.
The good news is that we welcome all kinds of writers irrespective of their race or orgin.
The most important thing is to comply with our standard and you're good to go.
If you think you can comply to our writing standards, Contact us now.
We are always eager to add new set of diverse writers and content on our platform. So, we'd like to hear form you soon.
Thanks for your time. Happy publishing.