If you are reading this, you may have a dream of a football Superstar. It may not be too late for you to learn tips on being a professional footballer.
Many young football talents have given up on their dream because they think they are too old or too late to be a professional.
Whatever the case may be, we will give helpful guidelines that should help you maintain your dream. Let's consider some of these tips.
1. Define your Passion
To be frank, becoming a top-level professional footballer requires an unshakable determination and the will to succeed.
You need to quiz your mind and determine if the passion you have for the sport is real. Are your motives tethered to the need for money and fame only?
A lot of professional footballers eventually get famous and earn a lot of money. But, undeniably, their zeal for putting in really 'hard' work shows. You have to be willing to bid the time and master your skills.
If you're aiming to become a professional footballer just because it will bring in some big bucks, you might be disappointed in the end.
Read:
Marcelo Bielsa's Influence On Guardiola, Zidane & Pochettino
How To Get A Football Scholarship or Club Signing In 2021
The Inside Life of Some Famous Italian Footballers
Best Football Late Bloomers Who Won Trophies
How to Become a Football Scout
2. Gather All Available Information about the Sport
The football game is a very technical sport, where the tactically astute managers are frequently more successful.
Most professional footballers are usually going to play under the best tacticians. Hence, it is important to learn all you can about how the game is played.
Watch live games, read books, interact with trainers and managers, and repeat simulation sequences while training.
As much as you can, eat, sleep and live football. The best footballers on the planet have been known to allocate extra hours to their development in the sport.
3. Train Everyday
This is a critical step that cannot be overlooked. You will not become a professional footballer until you put all you have learned into practice.
Do not miss a training session unless it is inevitable that you do.
Run a few miles daily. The benefits will be immense for your fitness and general health.
Also, peg down any extra training routines that will push you extra and give you an edge over your peers.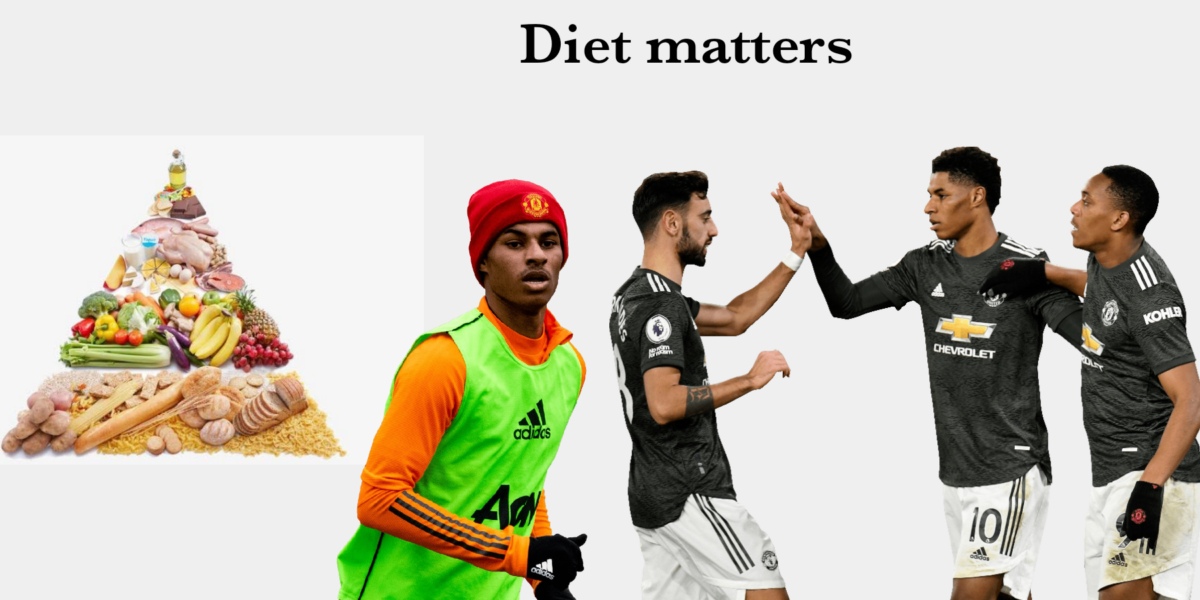 4. Maintain a Great Nutrition Plan
Your fitness will be poor if your nutrition plan is poor.
Certain foods will be counter-productive to your fitness and training routines. So, it is important to create a balanced food plan, possibly with assistance from a personal dietician.
Portuguese International Cristiano Ronaldo, arguably one of the best Football International Footballers of all time, has a very well-set-up balance for nutrition and training.
If you want to make a lasting impact as a professional footballer, it is important to find/adopt a balance for yourself.
Read Also: Best Africans To Play in The MLS
5. Join an Academy or Local Team
If you haven't joined an academy or local team within your vicinity, it is not too late. Your skills will improve greatly while training with fellow amateurs as well as professionals.
The good thing is that Academies are always on the lookout for the 'next best thing', and it just might be you.
While training with local teams, you will get exposed to grass-root competitions where the intensity of things goes up a notch from normal training.
In case you are wondering, your age does not necessarily stop you from joining a local team.
Some persons well over the age of 20 have kicked off a footballing career to become professional footballers. If you want it, go for it.
If you are from Nigeria, consider reading the comprehensive list of Football Academies in Nigeria and their contact numbers. Further research is ongoing to curate the actual best Football Academies in the UK, Europe, and Africa.
After securing a place in an Academy, it is very much advisable to give your best. Why? Scouts and footballing agents are usually present at these competitions, looking to spot good players.
However, we strongly advise you not to entertain discouragement even if things start slow. Just keep training and doing your best each time you play.
This leads us to the next important step to become a Professional Footballer.
Read Also: The Best Soccer Cleats To Buy
6. Learn How To Impress The Scouts
Sometimes, the players who show the most talent on the pitch are not the scout's pick.
You have to bear in mind the fact that scouts also assess a player's attitude. Qualities like teamwork, tenacity and a good temperament can make a player appealing to scouts.
Take a conscious effort to be an all-round asset to your team's progress. Fair play is essential too.
(You could learn how to be a Football scout if this career path interests you.)
7. Put out Videos of Yourself
Ensure that you record training sessions and actual games.
Create a compilation video of your best moments and upload it to different social media platforms. Selling yourself on all available media can go a long way in drawing attention to your career.
Even Lionel Messi of Barcelona was discovered via a video as confirmed by the agent Josep Maria Minguella. So, do not hesitate to get yours out there as soon as possible too.
8. Don't Stop Searching for Opportunities
This may be the most important tip yet. You have to continue searching out methods, techniques, and steps that no one else has harnessed.
Going to the top in football requires a lot of 'smart work' as much as hard work.
If possible, hire a personal agent who handles all your negotiations and has your best interest in mind.
Prepare a football CV and make it available at the moment's request.
Do not limit your established connections to just your local football clubs; reach as far as your resources take you.
Consider Reading: The Best Soccer Stadiums in the US
Conclusion
The road to becoming a professional footballer is not an easy one. However, the tips above will bring you many steps closer to the goal, especially if you can connect yourself with one of the best football agents.
Ensure your determination stays sharp as the climb progresses and you proceed to the top.
While your determination stays sharp, you could also write Football Articles for money or learn how to make money from local Tournaments.
So now, It's your turn. Do you have any other tips not listed here? Would you mind adding them in the comments?
Further Reading: