Chelsea Football Club ranks among the most popular clubs in the world Football, specially dedicated followers of European Football. Indeed, the evolution of Chelsea FC has seen the West London Club grow from being a regular team to being part of the 'Big 4' in English League Football.
In fact, Chelsea is one of the teams that has the Highest unbeaten Home Runs in Football.
However, this swift increase in status did not commence until current owner Roman Abramovich bought the club.
What are the things that changed or improved Chelsea's fortunes? Let's take a look at the evolution of Chelsea FC under Roman Abramovich.
Read Also: Jason Collins Personal Opinion on Football
The Pre-Abramovich Era
Founded in 1905 by Gus Mears, Chelsea Football Club has been reasonably consistent for the most part of its history. However, the first League title would not come until fifty years later in 1955. Then, a League Cup win ten years later in 1965.
Fans of Chelsea in those days were used to supporting a club that basically thrived and stayed in contention. After an FA Cup win in 1970 and a Cup Winners' Cup title in 1971, financial issues crept up for a while. The Mears family sold Chelsea to Ken Bates in 1982 for a few of one pound only.
Things would pick up for the London club in the 90s as the performances improved locally and in Europe. They won the FA Cup in 1997 and 2000, a League Cup in 1998, and a second Cup Winners Cup also in 1998. However, the league title eluded Chelsea still.
By the turn of the 21st Century, Chelsea had established itself as a 'top 6' contender in the Premier League. The club was stable, but no one would have tipped Chelsea to win the League title in those days. Things would change though…
Consider Reading: The Best Referees in the Premier League
The Take-over, 2003
The beginning of the evolution of Chelsea FC under Roman Abramovich took place in June 2003. Chelsea Football Club underwent a take-over in a deal worth £140 Million as the previous owner Ken Bates sold the West London outfit.
Roman Abramovich paid £60 Million for club value + £80 Million to cover club debt. The deal went through swiftly after the Russian Billionaire had initially set his sights on London rivals Tottenham Hotspur.
The takeover sparked a lot of controversy in the English Premier League and Europe as the club could now compete financially with bigger clubs.
Read Also: MLS vs Premier League Comparison in Detail
The anticipated splurge of cash would come to reality as Chelsea signed 13 players in Abramovich's first transfer window.
They spent over £110 Million on new signings for then-manager Claudio Ranieri.
English Fullback, Glen Johnson was the first official signing Chelsea paid for, £6 Million to take the 18-year-old from West Ham.
Some other signings include Claude Makelele, Joe Coe, Damien Duff, Geremi, Hernan Crespo, and Wayne Bridge.
Read Also: The Pros and Cons of The 4-5-1 Formation
The Special One
The impact of the new signings would show instantly as Chelsea finished second in the 2003/2004 Premier League season behind Arsenal's Invincibles.
The summer that followed saw Abramovich make a master-stroke decision to replace Ranieri with Portuguese tactician Jose Mourinho. The former FC Porto manager joined Chelsea off the back of an outstanding UEFA Champions League title win.
He would go on to dub himself "The Special One". A tag he undoubtedly lived up to, winning the 2004/2005 English Premier League title in his first season.
In that season, Mourinho also won the League Cup, before claiming the Community Shield 2005 in 2-1 victory over Arsenal. In his next two full seasons, the 'Special One' led Chelsea to another league title, a League Cup and FA Cup trophy.
However, he would leave the club on "Mutual Consent" midway through the 2007/2008 season after reported tension with Abramovich.
Jose Mourinho was not done. He returned to Chelsea before the start of the 2013/2014 season. This time, spending two full seasons before getting sacked during the 2015/2016 season. He won another Premier League title and League Cup in the 2014/2015 season.
The veteran manager remains Chelsea's most successful manager of all time. His stints at Chelsea saw the London club set some incredible records that stand till today. Just 15 goals conceded in the entirety of the 2004/2005 League season is one such record.
Overall, beyond his Chelsea Career, Mourinho evolved tactically and made name for himself at other Football Clubs.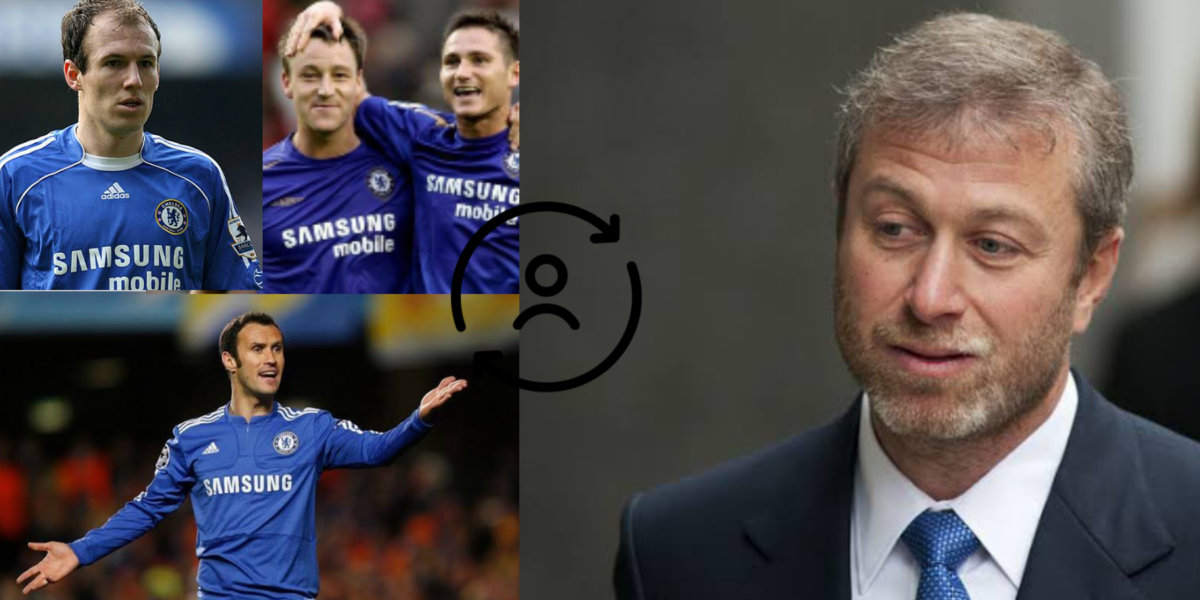 Big Players and Expensive Signings
One of the trademarks of the evolution of Chelsea FC is that they sign a host of big-name players from Europe and beyond. Michael Ballack, Deco, and Thiago Silva are just some top players who came to Chelsea after becoming proven in world football.
The Chelsea Project has become one of the most exciting and attractive projects to young and proven footballers alike.
In 2006, Andriy Shevchenko joined Chelsea from A.C. Milan for an English record fee of £30.8 Million at the time. Then, on January 31, 2011, Chelsea completed a deal for Fernando Torres from Liverpool. The deal was reported to cost £50 Million, setting a new British transfer record.
The Blues currently have their club signing record at £71 Million. The fee paid for German star Kai Havertz in 2020.
In recent times though, the West London club has been doing great business in player sales as well. No doubt, in a bid to balance the books and stay healthy financially. In the past 10 years, Chelsea has had a net transfer spend of about £410.31 Million.
Read Also: The Premier League Top Scorers Prediction
Managers Here and There
Arguably the most regular feature in the 'Roman Era', there is always a readiness to replace an under-performing manager at Chelsea. There have been over 10 managers who have led the Chelsea first-team since Abramovich took over.
Some sections of football fans think Player Power contributes significantly to the hiring and firing of Managers.
Nonetheless, find below a list of all Football managers hired under Abramovich. They are 13 in told for now.
Claudio Ranieri (2000-2004)
Jose Mourinho (2004-2008, 2013-2015)
Avram Grant (2008)
Felipe Scolari (2008-2009)
Guus Hiddink (2009, 2015-2016)
Carlo Ancelotti (2009-2011)
Andre Villas-Boas (2011-2012)
Roberto Di Matteo (2012)
Rafael Benitez (2012-2013)
Antonio Conte (2016-2018)
Maurizio Sarri (2018-2019)
Frank Lampard (2019-2021)
Thomas Tuchel (Appointed 2021)
The list of managers boasts a number of high-profile names, including a World Cup winner, four UEFA Champions League winners, and multiple league winners.
Roberto Di Matteo has the unique pleasure of being the first and only manager to guide Chelsea to a UEFA Champions League trophy.
Consider Reading: 2018/19 Premier League Title Race
Silverware and Major Success
The Chelsea Men's senior team has won 16 major silverware in the 17 years since Roman Abramovich's takeover. An impressive haul that makes the Blues stand out as the most successful English club in that period.
Manchester United follows behind in second with just 13 major silverware.
Here's a list of the titles won by Chelsea since 2003:
UEFA Champions League – 2012.
UEFA Europa League – 2013, 2019.
English Premier League – 2005, 2006, 2010, 2015, 2017.
English FA Cup – 2007, 2009, 2010, 2012, 2018.
League Cup – 2005, 2007, 2015.
Community/Charity Shield – 2005, 2009.
FA Youth Cup – 2010, 2012, 2014, 2015, 2016, 2017, 2018.
UEFA Youth League – 2015, 2016.
League Title (Women) – 2015, 2017, 2018, 2020.
FA Cup (Women) – 2015, 2018.
League Cup (Women) – 2020.
Women's Community Shield – 2020.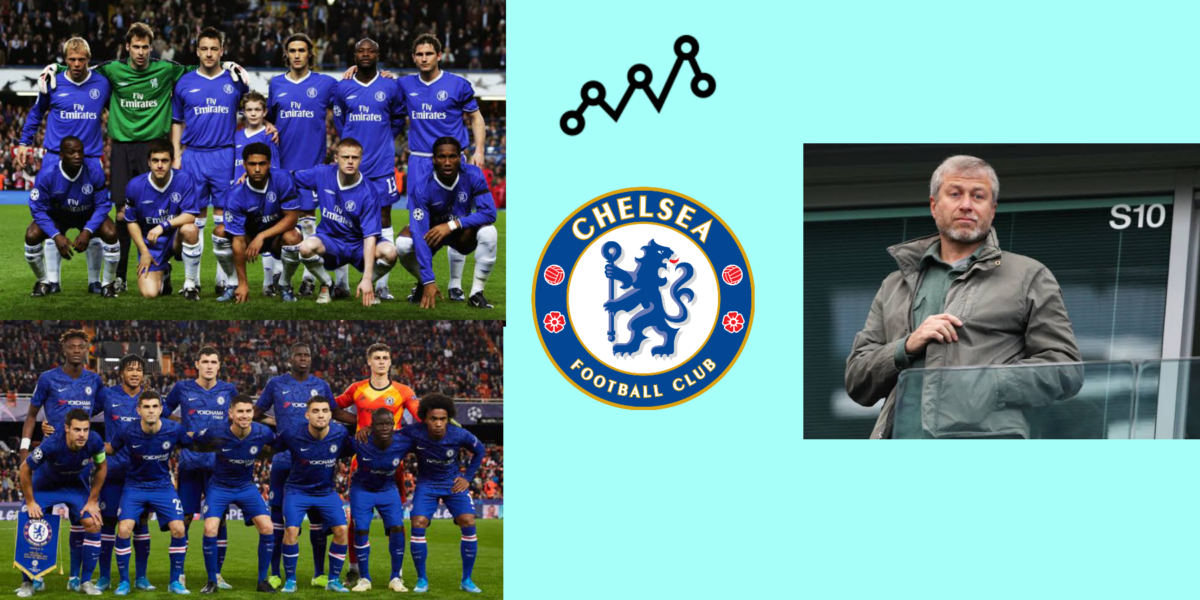 Administrative Improvements
In 2007, a certain Michael Emenalo arrived at Chelsea and took up the role of Chief Scout. But, things would get better as he got promoted to assistant manager in 2010 after Ray Wilkins left the club. Then, in 2011 Emenalo was promoted further to become Technical Director at Chelsea.
The quick-thinking Nigerian took on the role with a desire to improve the manner in which transfers were initiated and concluded. He didn't always have the final say, but his influence was evident, especially in Chelsea's 'Loan Army'.
Emenalo left the role in 2017 after six years as Technical Director while club director Marina Granovskaia continued to play the figurehead role for transfers.
Marina Granovskaia had been in the picture at Chelsea from the very beginning, joining the club immediately after Abramovich took over.
The duo had met years prior when Granovskaia worked for a company owned by Abramovich.
A lot of improvements at Chelsea allude to her keen abilities. For example, the negotiation to recruit Dutch club Vitesse Arnhem as an affiliate club.
Marina is believed to be the powerful figure who gives the final say on player transfers (unless Abramovich himself gets involved). She has personally negotiated a lot of player signings (and sales) including Fernando Torres and Diego Costa.
Read Also: Marcelo Bielsa Influence on Zidane, Poch and Guardiola
Conclusion
The evolution of Chelsea FC under Roman Abramovich has raised a lot of questions over the years regarding Chelsea's chances without Abramovich's money.
Many still believe that the influx of billionaire owners into soccer is bad for other clubs with lesser cash to spend. And, Chelsea more or less kick-started the trend with Roman Abramovich.
Do you think that Chelsea's success so far has been down to the influx of money only? Or is it much more than that? Tell us your opinion in the comments section.
Further Reading: