Every professional footballer, either great or small, has been scouted by one or two persons in their lives. There are people whose jobs are to find the next David Beckham or Wayne Rooney, no matter where they are hidden. Essentially, learning how to become a Football Scout could be a way to kickstart a rewarding career in football.
First and foremost, football scouting is a very competitive yet rewarding field. The path is not fixed, and neither is it an easy journey.
Scouts will definitely find talented players when miners search for gold, silver, oil, and every other special mineral.
Who are these people, and how can you be like them, you ask?
Well, you've arrived at the right doorstep where we will put all your questions and doubts to rest.
Related Topics To Consider:
How to Become a Professional Footballer
Best Football Academies in Europe – the Unpopular ones
How to Apply for Football Scholarships Online
Best Football Academies in Africa
How to Get A Football Scholarship or Club Signing
Who is a Football Scout?
A football scout is a person who attends football matches on behalf of clubs to collect intelligence. Intelligence gotten is used to evaluate the talent of footballers to sign them on professional contracts for their employers.
To become a football scout, you must have a lot of (specialized) football knowledge. Knowledge can be seen as information plus experience, skills, and attitude.
These skills include; observing the game, improving tactical awareness, and analyzing players individually and in a team.
Other important skills are: how to judge talents' behavior on and off the pitch, and improve written communication to make up professional reports.
There is no specific way how to become a football scout.
However, you need to have background knowledge in football either as a player or coach.
As a scout, you must understand the various playing different positions and their requirements in a given player.
Why Do You Want To Become a Scout?
We ask ourselves different questions every day, especially when we want to make a life-changing choice. If you truly want to become a scout, you need to know your reasons and be strong enough.
For newcomers just getting started, there is still a long road ahead of you.
Since there is a lot of competition, you may want to start as a volunteer at first, as most scouts worldwide are volunteers.
Prepare yourself for adventure before you can make a living out of your passion for being a football scout.
But, of course, with hard work and dedication, nothing is impossible. Please don't be money-driven.
Now, let's consider broad categories of Football Scouts.
Consider Reading: How Ball Possession is Calculated in Football
Categories of Football Scouts
Old school scouts
Old school scouts are the same regular scouts that have always been in football since the beginning. They make reports with scribbled notes on what they see in potential players.
Unlike modern-day scouts, they do not use digital equipment or analyses in their work.
There are different types of these scouts:
Youth scouts: They stand on the sideline of youth games, youth tournaments, and academies.
Senior scouts: They watch players, take notes, and write reports to the decision-makers to improve their knowledge about the players.
Read Also: The Common Footballers Nicknames You Should Know
Modern day Scouts
These types are mostly young, under 30, and are very influential. They make use of computers, mobile devices, apps, and the internet.
Michael Calvin, the author of The Nowhere Men, a very informative book about the scouting world, spoke of a "culture shift". This shift occurred, with 'old school' scouts competing with 'new school' types.
Examples of this kind of scout are;
Data scouts: They do maths with statistics of players, goals scored, accuracy in passing, and expected assists. Through this, they scout outperforming players.
Video scouts: They provide information on players through video auditions and assessments from various platforms.
Types of Football Scouts
Generally, scouts are divided into two groups: Talent scouts and Tactical scouts.
Sometimes, scouts have to change their focus depending on what the club needs, or sometimes not all. Starting, it would be helpful to lean towards one or the order.
Talent scouts
As the name suggests, they are those whose job is to identify potential recruits and hopefully unearth a hidden gem. A tactical scout is usually tasked with analyzing a team and its tactics. They scout players for the specific purpose of a club signing.
Tactical scouts
Tactical scouts are every bit as important as talent scouts. They watch upcoming opponents by compiling every detail of their play and analyzing their strengths and weaknesses.
They aim to find a tactical advantage to help their team prepare for upcoming matches. Without the opposition scout, winning in a team might prove to be hard.
Consider Reading: History of Football Kits
Practical Steps on How To become a Football Scout
Follow the steps below to become a football scout.
1. Take professional courses
There is a range of scouting football courses you can take to refine and polish your skills as a scout.
Most are certified and offer a decent range of talent identification and opposition analysis modules.
One of the best UK and Overseas leading providers of scout training is the Professional Football Scouts Association (PFSA).
They work with veteran scouts to conceptualize and execute new and exciting ways of highlighting talent.
At the end of the training, the PFSA also helps its students find suitable clubs to work in their area.
2. Build Contacts
The good thing about scouting courses is that they can connect you to people in the industry. Your qualifications alone will not land you a job in scouting.
Just like any other job, a good network of contacts will help you as a scout. Through your contacts, you can pick up information about promising players and talents to watch. It will also prove useful to fall back on when looking for a Job.
Scouting academies like the PFSA are one good way to build relationships with established scouts. You can also learn some tips and get a detailed understanding of what is necessary to make it in the industry.
Building a relationship with other scouts, agents, and maybe even specific players can only be beneficial.
Read good scouting books/materials As an aspiring scout, you should have read your way through a good number of detailed books about scouting.
It would be best if you had insight into how the field works and how you can turn it to your advantage.
There is no one way to be a scout, but the knowledge in books can make way for you.
Most are filled with detailed information on how the industry works. We recommend Michael Calvin's award-winning book The Nowhere Men, it sheds light on the world of scouting.
3. Be Prepared To Work Hard
Long hours are also inevitable in the world of football scouting. It is a way of life, a commitment to unfriendly hours and chilly nights watching sometimes uninspiring football.
The love of the game drives the profession, and that pure love of football has to be there to succeed as a scout.
Scouts must have steeliness and an inner belief in their judgment. It won't always be easy, or even just.
As we have mentioned, there is a cultural shift in football scouting.
Things have changed so much that the football scouts don't need to write the classic old notes anymore.
Data analysis is now taking a major role in recruitment, and scouting has had to adapt. It would be wise for you to become a scout that can combine both skills.
4. Publish Your Work
Applying for scouting positions is a lot easier if there's a track record of your reports. Communicating your work is a key part of the job.
There's no use picking a player out if you can't explain what you saw, what impressed you, and what you think they need to work on.
Scout reports can take many different forms. They are a skill to be practiced, and you should do this constantly as you look to make a name for yourself.
Running a blog or getting a website to publish your analysis can be a great way to get exposure. It's not only a means to hone your skills, but it can help you to develop a reputation and an audience and perhaps get spotted by a club.
The routine of getting reports to a standard so they can be published is productive, too.
It's a means to keep standards high and a way to prove to potential employers what you can do.
It's not necessary, but there's a growing number of scouts and analysts who excelled because they published their work online.
Anything that can get your insight noticed can help make the step from hobbyist to professional football scout.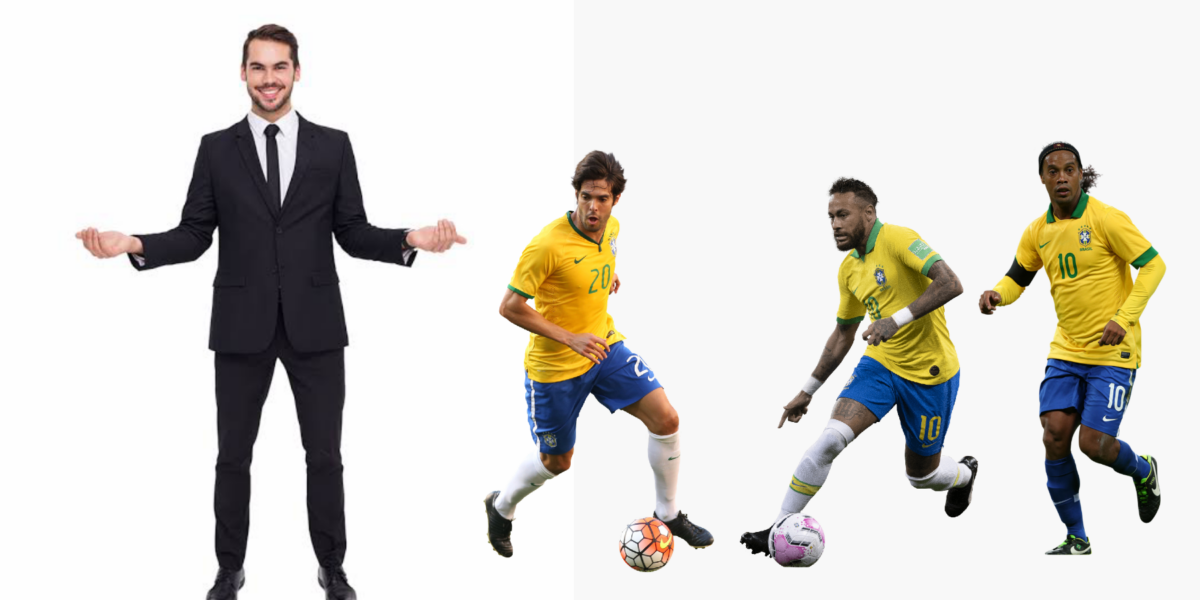 Demands of Being a Football Scout
1. Traveling
Scouts are expected to travel distances to do their jobs. It could be to cover games and assess players' abilities. They are usually assigned regions to cover in their locale or country.
2. A DBS Check
DBS (Disclosure and Barring Service) was formerly known as a CRB check. Football scouts must complete an application before they can work with children.
In some countries, this might not be so. However, scouts who work internationally will need to have this document before they scout teenagers.
3. Preparing Reports
Writing well-detailed reports on players will determine how well you know your stuff.
The players have done their part selling themselves to you. This is your time to sell the players to your club.
Good reports should include teamwork, Player personality, Player mentality, and Training attitude. This will be the first contact between players and clubs.
With your report, clubs can compare any new talent against current players. This allows them to compare their ability and development areas.
4. Perform a Background check on players
Most clubs do this themselves, but you can help them do this to save the stress.
As a scout, if you bring players with dubious backgrounds, the chances are that clubs won't sign them, and you won't get paid.
So wouldn't it be better to make sure that you get paid and that your leads are right?
Doing this makes it easier for clubs to know if players are the right fit or not. It will also give club managers a good perception of your capabilities as a scout.
They will also value your reports, decisions, and insights on players.
Related: The Best Football Agents
How much do Football Scouts Earn?
According to Glassdoor, a football scout in the United Kingdom earns approximately £20,000 per annum. But the truth is that there is a lot of variation within the industry.
Football scouts earn different salaries depending on various factors, including the stature of the club they work for and the specific role they carry out.
Of course, Football Clubs reward scouts if a player analyzed and recommended signs for the club.
Related Topics To Consider:
How to Start a Profitable Soccer Jersey Business From Scratch
Guide: Write Football Articles For Money
How to Make Money From Football Local Tournaments
Ways to Make Money Playing Soccer Video Games
How to Make Money From Football Without Betting
How Old Do I Have To Be A Professional Football Scout?
You have to be at least 18 years old to be a professional football scout. You also need to have a good understanding of the game.
It is not bad to start early in building your career and a network of contacts to better your chances on the playing field.
What Football Scouts Lookout For In Players
Lots of scouts work closely with clubs or freelance between them. This doesn't change their abilities in doing their jobs.
As a scout, you should have your own or follow the dictates of what the club needs in players.
Clubs might have their specific interests, but you can use your own requirements when clubs don't have one.
For beginners, we suggest you read up on the Talent Identification Model created in 1998 by psychologists Jane Davidson and Michael Howe.
The book sheds light on the basic knowledge of The Five Multidimensional Properties of Talent Identification.
You also need to earn position-specific scouting for full-backs, left-backs, and goalkeepers.
A good quality you should look out for is Ball mastery and Technical ability skills. Do they have good techniques and the ability to carry out skills like passing, dribbling, shooting, tackling, and heading?
Although the importance of each skill varies according to position, scouts will certainly notice a decent touch or technical ability.
Players who are fast and Agile are mostly promising players, and scouts tend to look out for them.
It's also good to have young players who have perfected their sprinting technique.
As a scout, you also need to look at their strength. Clubs, at times, can reject players because they are weak.
Players who are communicative and show excellent leadership abilities are gold. Coaches love having these types around because these players tend to carry everyone along.
They are the best bet for implanting gameplay and mostly grow to become team captains.
Players who have a vision of where to move and pass even before the ball gets to them are also gold.
Footballers are a lot of things, and you need to watch out for all those things.
How To Kick Start Your Journey as a Football Scout
There are a lot of people and companies who need specialized football knowledge. Football has become an enormous industry with a lot of shareholders.
You can seek out football clubs on amateur, semi-professional and professional levels for both youth and senior levels.
Or you can work at national football federations to pick the best talents in their country for the national (youth) teams or national development programs.
There are more options in this world of football for scouts. You can work with:
Data companies that are gathering information during games and write about players.
Social Media channels, podcasts, etc. you can be featured on programs that enlighten viewers on the next big stars in football.
Commercial football parties are also one of the best places to be. Brands like Nike and Adidas are looking for the next world star to use as advertisements. And guess what? You may have just found them!
Football games will not have such great databases without their scouts. Football Manager, FIFA, and PES constantly need knowledge from a lot of football scouts around the world to build up their databases.
You can volunteer as a football analyst for tv, newspapers, or internet websites.
Conclusion
Starting as a scout might require you to work as a volunteer. Still, you need to ask yourself: Am I willing to invest in myself?
If YES is your answer, then congratulations! You've just passed your first test on becoming on scout. The road ahead is tedious, and you need all of your focus to get through to your goal.
You will get paid, of course, but only when people begin to value your insights and decisions. Volunteer work also gets you to build relationships and experience. Get ready for whatever comes your way.
This is why you need to do this not just for the money but for the game of passion!
Now, with this piece, you no longer need to wonder how to become a football scout. You have the most important knowledge base to start with if you want to pursue this career.
If you think this content is useful, why not share it within your network?
Further Reading: