Africa is blessed with a lot of Football talents who are successful at top clubs in Europe. Most of these players originated from some of the best football Academies in Africa.
African Footballers are known to have great physical, technical, and tactical abilities. This is why they are sought after by European teams regularly. These clubs even launch their schools and also scout new talents regularly.
To digress a bit, it is important to note something. Before being drafted into a football academy, it is necessary to consider how to be a professional footballer and how to get a football scholarship online. Also, you can check out the best Football Academies in Europe.
Now, let's consider ten of the Best Football Academies in Africa.
Read Also: 10 Largest Stadiums in Africa
Ten Best Football Academies in Africa
10. Right To Dream Football Academy
Location: Ghana
Notable graduates: Mohammed Abu, Bismark Adjei-Boateng, Razak Nuhu, Godsway Donyoh, Thomas Agyiri
The story of this academy started with just a few boys on a dust pitch in Accra. The Right To Dream Football Academy started operation formally in 1999 and has produced top players who are successful in Europe.
Right to Dream provides children with an opportunity to build a better life out of poverty. They also train female footballers to develop their talents and pursue a football career.
In addition, the academy is well known in West Africa and conducts its admission every two years. Players within the age of 15-20 are usually selected out of over 30,000 players.
Interestingly, most promising players are chosen to study and train at the Right to Dream Football Academy on 100% scholarships. There is no doubt that it's one of the best academies on the continent.
Read Also: Racism in Football: The Need For A Change
9. Kadji Sport Academy
Location: Douala, Cameroon
Notable graduates: Samuel Eto'o, Stéphane Mbia, Benjamin Moukandjo, Aurélien Chedjou, and Idriss Carlos Kameni.
Kadji Sports Academy was founded by Joseph Kadji Defosso and the complex spans over nearly 40 hectares of land. It's so wide and spacious that the entire right size accommodates over 10 training fields.
Moreso, the academy is equipped with good accommodations and talented coaches who excel at grooming star players.
Overall, this Football Institution is a good example of a successful training center in Africa and the world. This is because of the numerous worldwide players who trained in the academy.
Read Also: 5 Mistakes That Aspiring African Footballers Make
8. Mimos Sifcom Academy
Location: Ivory Coast
Notable graduates: Didier Zokora, Emmanuel Eboué, Gervinho, Salomon Kalou, Didier Ya Konan, Kolo and Yaya Toure.
Mimos Sifcom Football Academy was created by Roger Ouégnin and Jean-Marc Guillou in 1993. The academy has established itself as a model academy by giving beautiful performances and positive results.
Furthermore, the Mimos Sifcom Academy was established as the training center of Asec Mimosas. It produced many soccer players who eventually played for the Ivorian National Football Team.
Consider Reading: The Best Right-Backs Ever in Football
7. Kwara Football Academy
Location: Kwara, Nigeria
Notable Graduate: Ahmed Abdul-Taofik
Kwara Football Academy was founded in 2005 as an initiative of the Kwara State Governor, Dr. Bukola Saraki.
The goal was to target skill development and professional training of young footballers. The academy has over seven experienced coaches who were all International football players.
Furthermore, the academy focuses on training youths between the ages of 13 – 21. Its primary aim is to make a professional career for its players and they have done so very well over the years.
KFA regularly hosts top football personalities within Nigeria and outside the continent and this gives room for better exposure.
Personalities such as Jose Mourinho, former CAF President Issa Hayatou, and other football scouts across the world.
For more details, you can learn more about other Football Academies in Nigeria.
Read Also: The Best South Americans in The MLS
6. Katumbi Football Academy
Location: The Democratic Republic of the Congo
Notable graduates: Arsène Zola and Glody Likonza
This is the most developed training center for Congolese young players. The training center has been part of the long-term strategy of the Congolese TP Mazembe team.
Moreover, the academy provides quality training conditions with rich programs that cover all age categories. It prepares players to join either the Mazembe team or clubs inside and outside of the country.
The Katumbi Football Academy is good at showing great talents just like the memorable 8th edition of the Francophonie games at Abidjan 2017.
Consider Reading: Unique Soccer Gifts You Can Give Players and Fans
5. Mohammed VI Academy
Location: Morocco
This Academy is a Moroccan football training center that was founded in 2008 by King Mohammed VI.
The academy's main focus is to serve as a national model for football training and their goal is to train students in the "profession" of football. In addition, it is their aim to produce players of international quality.
Furthermore, Mohammed VI Academy accepts the best players from different social categories in the country. Its student capacity is over 800 and focuses on 6-12-year-olds.
This potentially solved the problem of professional football in Morocco – which lacked depth at some point.
4. Generation Foot Academy
Location: Senegal
Notable graduates: Sadio Mane and Diafra Sakho
Generation Foot Academy has become a great development and professional training center in Senegal. Without a doubt, it is one of the Best Football Academies in Africa.
Intriguingly, the academy managed to achieve this within the shortest of time.
There is a partnership between the French Ligue 1 side, FC Metzis, and GFA since 2000. Through this partnership, many talents developed at the center and earned international recognition.
Their players also participate in different international competitions within and outside the African continent.
It is noteworthy to know that the academy encourages youngsters from the ages of 6-18 years and nurtures them into amazing players.
3. Ligi Ndogo Academy
Location: Kenya
Notable graduates: John Guidetti and Ayub Masika.
The Ligi Ndogo Academy is the most famous football school in Kenya. Established in 2002, the club trains and prepares Kenyan talents for a football career.
In addition, the academy provides a suitable environment for young players to develop their skills. Using a well-developed learning curriculum, students learn soccer skills, discipline, team spirit, and leadership.
Ligi Ndogo Academy has teams that take part in various national and international tournaments. These teams are as listed: Toms (4-6 years), Juniors (7-9 years), Lower Mids (10-12), Upper Mids (13-14 years), and Under-19 years.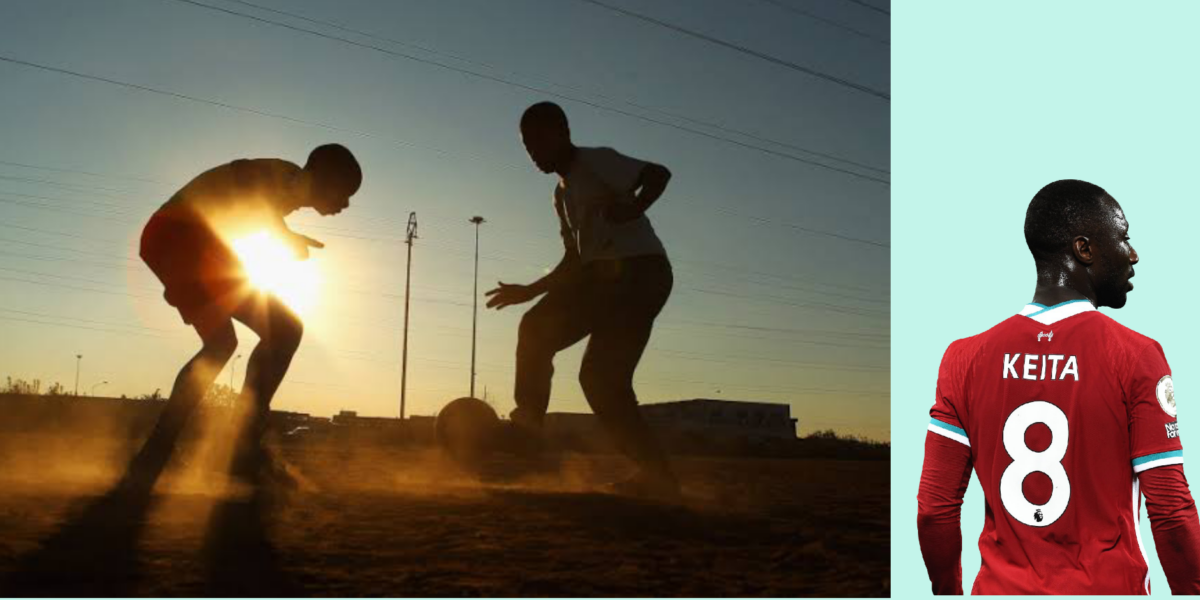 2. West African Football Academy
Location: Ghana
Notable graduates: Mohammed Abubakari
West African Football Academy is the largest football academy in Ghana. It was founded by Feyenoord Club from Rotterdam. It's also a Ghanaian sporting club that plays in the Ghana Premier League.
The Chief of Fetteh gave Feyenoord's president, Jorien van den Herik permission to set up the academy.
It is important to note that the Dutch Club currently funds the West African Football Academy.
Overall, WAFA FC offers blended coaching methods to its students. The main aim of Feyenoord was to develop football skills and formal education for young interested individuals.
1. PEPSI Football Academy
Location: Lagos, Nigeria
Notable graduates: John Mikel Obi, Osaze Odemwingie, Echiabhi Okodugha, Joseph Akpala
The Pepsi Football Academy was launched by Kashimawo Laloko. It later received the official support of the Pepsi Company in 1994 and this change rebranded the academy to the Pepsi Football Academy.
Many Nigerian top players originated from the Pepsi Football Academy. Their training facilities are top notch, hence making it one of the best Football Academies in Africa.
Other Notable Football Academies in Africa
Diambers FC (Senegal)
Barcelona Football Academy (Nigeria)
Chelsea Football Academy (Nigeria)
Papilo Football Academy (Nigeria)
Abuja College of Football (Nigeria)
Siaone Soccer Academy (Nigeria)
Little Tigers FC (Nigeria)
Accra Lions Club (Ghana)
Dreams Football Club Academy (Ghana)
Midas Football Academy (Nigeria)
Tima Football Club (Ghana)
Royal Awudu Issaka Soccer Academy, RAISA (Ghana)
Pan Africa Soccer Academy (Ghana)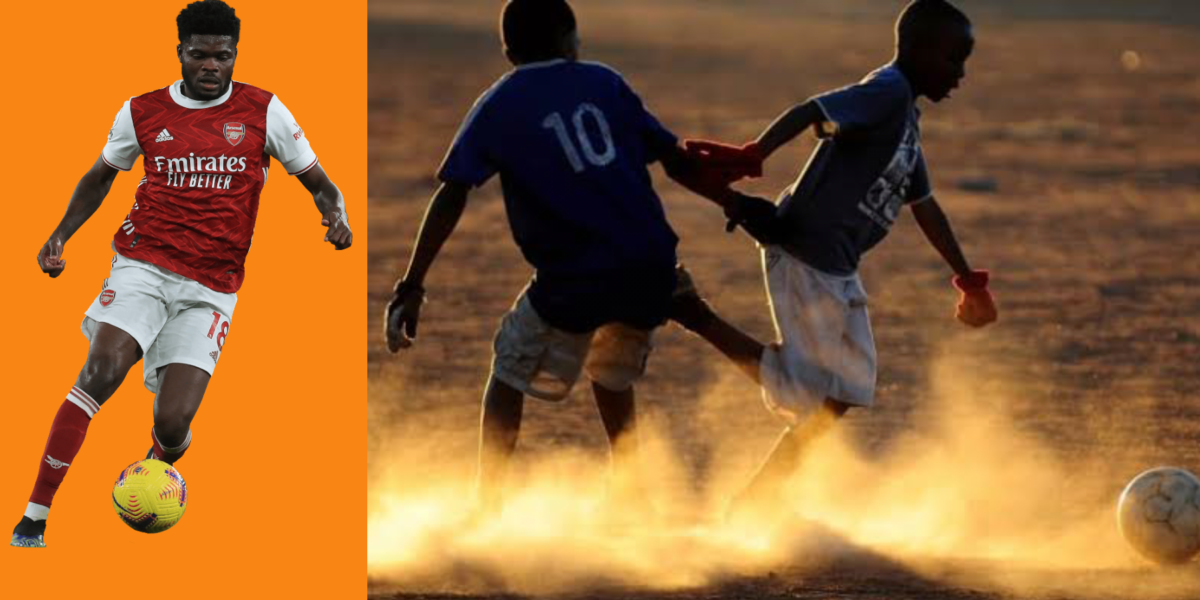 CONCLUSION
Football academies in Africa are quite good places to train yourself or your kids. Many European teams recruit players from the best football academies in Africa.
Therefore, it is vital to enroll your kids in soccer academies. It will help them learn the different aspects of football at a tender age. Football has a lot of opportunities, it's healthy and rewarding.
In addition, it is wise to get them a coach who can recommend the best available choices for you.
Luckily, some of the best football agents and scouts visit these Academies regularly. So, you don't know who might be watching you.
Give it a shot and enroll at any top-notch football academies today.
If you found this article useful, why not share it or share your thoughts in the comment section. Finally, you can as well learn how to make money from football without betting.
Further Reading: