Do you have a passion for football? Are you considering a football scholarship? If yes is your answer to both questions, you are in luck.
We will show you how to get a Football Scholarship and apply for football scholarships online, and more.
Many successful professional footballers were recipients of football scholarships from all around the world. So you are not alone in this.
Of course, getting a Soccer scholarship is an easy way to make it to the big screen. You can also get drafted into the National Football team or get a club signing if the best football agents spot you.
But the question there is, how do you even secure a Football scholarship?
(It may be advisable to consider How to be a Professional Footballer to get better tips.)
First, football is played in three different ways: professional, Semi-pro, or Academy Footballer.
A professional plays full-time for clubs, a semi-professional plays part-time for money while the Academy players train.
Football scholarships are highly competitive but do not worry. If you are undeniably talented, everything else will fall into place.
It is bittersweet to say that the Covid-19 pandemic has caused some restrictions. But lucky for you, it doesn't hinder international travellers from migrating. Hence, securing a scholarship is not hindered by the pandemic.
However, before going further, it is important to know the types of Football Scholarships available.
Types of Football Scholarships
1. College Soccer Scholarships
This scholarship supports your academic and athletic pursuits at the same time. This scholarship is provided based on students' athletic capabilities while they attend university or high school.
Many universities around the world offer football scholarships.
In this case, you'll study for academic qualifications while representing the college team against rivals in tournaments.
There are two types of scholarships available in colleges; the Full and Partial Football Scholarships.
Read Also: The Financial Fair Play Rule Explained
Full Football Scholarship
Full Soccer scholarship involves the university paying for lodging, food, books, and everything related to your game.
A complete scholarship equals nearly $400,000 for a single athlete.
Partial Soccer Scholarship
A partial soccer scholarship is just as it sounds. The university caters to a few but not all costs related to attending the university.
However, both scholarships arrive with the incentive that you perform well on the field and in the classroom.
Consider Reading: How Football Contracts Work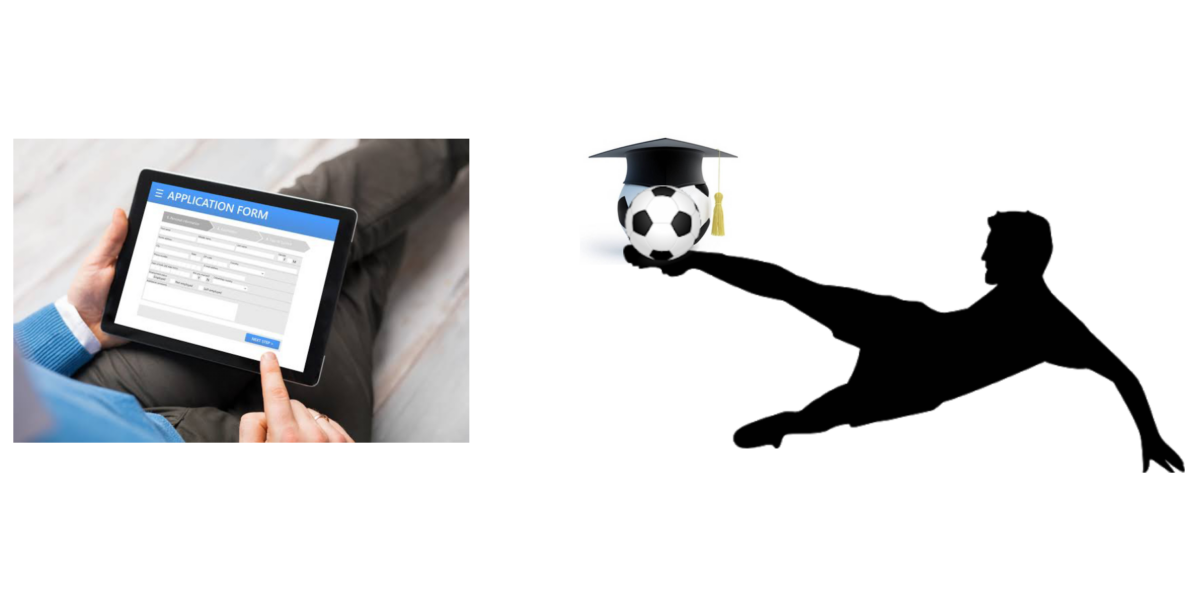 2. Government or Organizations Football Scholarship
Governments, organizations, associations, and even NGOs create Scholarship opportunities. There are lots of companies who need to perform Corporate Responsibility to society.
They organize or sponsor football local and national tournaments. Sometimes, they give out Scholarships to promising players from such events.
Governments also sponsor Scholarships for their indigenous rising players. It's every country's dream to win the World Cup. How would they win if they don't invest and build their own team?
On another note, you may be interested in learning how to make money from Football local Tournaments.
3. Football Academy Scholarships
Football academies are specialized academies that train young athletes to become professional footballers. These academies scout for upcoming talents to fill their ranks, and guess what? They might just be looking for you!
Football academies cost a lot but also cost less or nothing when they give out scholarships.
They have scouts who look for bright talents they can nurture.
Even if they have players that can afford the fee, they will still source for rare talents.
They will give an open spot out for free even if they have no football shoes.
That is the power of your talent; others are willing to bet on you even if you have no source of funds.
4. Football Clubs Scholarship
Football clubs usually sign up players from football academies or anywhere. They will sign you if you are just too good to ignore.
Some football clubs have their own academy where they train their new and elite players.
Wait! Have you ever wondered how footballers from poor homes manage to make it to the pro leagues? You guessed it right!
Famous footballers have been scouted and signed at very early ages.
Maradona, one of the best International Footballers of all time, was signed at 15, Neymar Jnr at 12, while Angel Di Maria was 16 – even when he had no football shoes.
Most clubs constantly scout for new players and to sign. So, if you are contracted, you are most likely getting paid while you train and play in tournaments.
This is a win-win scenario that gets players to their destinations faster. Although, if you wish to join the big boys League in Europe, you must start somewhere.
Furthermore, you can learn more about how Football Clubs Make money to sign the biggest stars.
How Old Do You Need To Be To Get a Soccer Scholarship?
The average career life span of a footballer is 20 – 23 years, depending on his age when he started his career. Sometimes, it could even be less due to injuries. So, it would be best if you were of the acceptable age that football academies want.
There is no particular age for a footballer to start his career, but the best time is to start young. And by young, we mean at the age of 6 or 7.
You may not get a scholarship by this age, but you would have trained into a good enough player to be considered for one. Most footballers who begin their career late will have to cut short their career span.
The considerable age range is from 15 – 20. If you are 15, your time is now. But if you are about 20, never worry; there are always other opportunities you can seek.
Would you mind reading and digesting this article to get your dream scholarship?
The age limit to starting a professional footballing career is relative. This is because players differ according to visions and goals.
With that said, the standard age limit for anyone who wishes to become a professional footballer is 18.
Football clubs and Academies are always looking for good players. Any time of the year is good to make new signings to improve their squad.
Consider Reading: The Best Football Pairings in History
What You Need To Do To Get A Football Scholarship
Research
Scholarships don't come knocking on your door except you have been searching for them. Learn about their requirements, age range, and your eligibility to them.
You have to become familiar with the types of available scholarships and the kind you want to go for. Please read up on the different types of offers and discover their different Soccer scholarship methods.
Find out about scholarships close to you. Most governments organize and sponsor football scholarships abroad. It would help if you searched for opportunities both online and offline.
The chances are that they are not even publicized on the internet. Know their criteria and how you should apply. You have to fill forms for those online, send in videos, or even attend Football Trials.
Football Scholarship Opportunities
Lots of organizers have their different modes of selecting players to award scholarships. Find the most commons ways listed below.
1. Football trials
Football trials or tryouts is the process where you are evaluated by a club or Football Academy to know whether you have the abilities or are a good fit to join them.
Normally, for a team to invest their time evaluating you, they must have seen you play before or have an initial interest in you. However, there are other ways to get a trial.
Most time, they are open trials that anyone can attend. Your objective in a soccer open trial is to do your best and sell yourself.
These trials might occur during a Soccer match or a training session. So the best thing is always to be prepared.
2. Soccer Camps
Football camps are temporary training gatherings between players, coaches, and sometimes even scouts.
The objective is to have a full-time soccer experience and to improve you as a player as fast as possible. So enlist in as much as you can.
These camps are normally taken during the holidays because players have free time during these periods. It normally lasts a week or a few days.
In addition, Soccer camps are specifically made to give an idea of what playing Pro football means.
During this event, you can get information on football opportunities far and wide. You can also find a good mentor or coach that will be willing to support you.
The majority of coaches that attend camps and showcases are there solely to observe players. If you show that you are exceptional and promising, you will convince coaches and scouts to help you.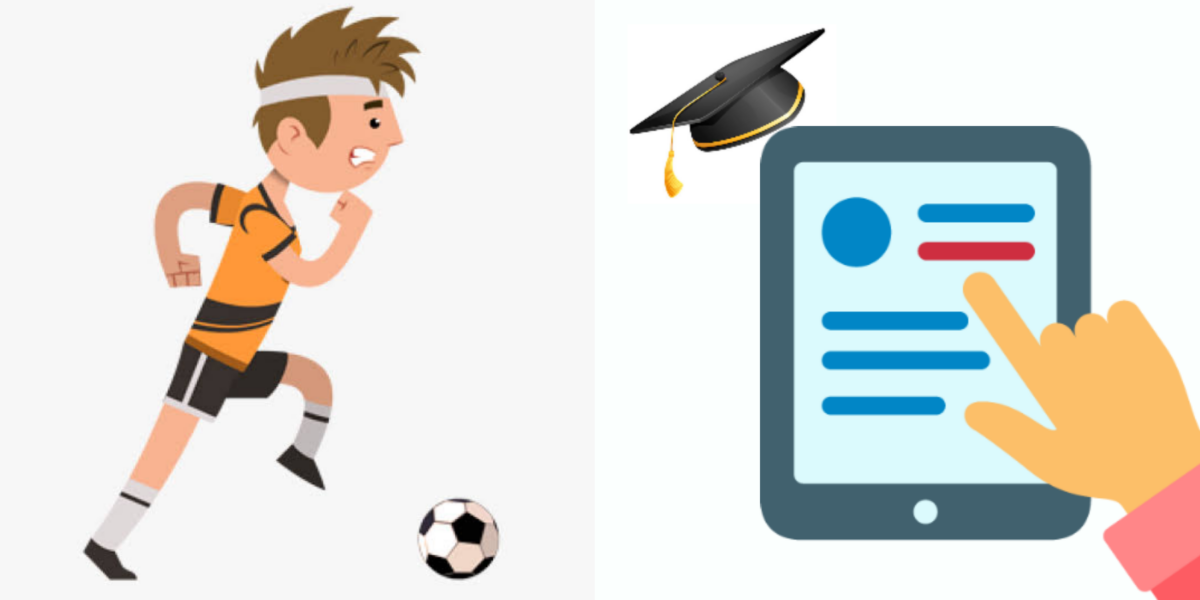 3. Apply For Football Scholarships Online
You can apply for Football Scholarships online. To do this, you need the following;
What You Need To Apply For Football Scholarships Online
CV Resume
Write an expert resume where you list your basic soccer info, such as position, accolades, main strengths, height and weight, nationality, etc. If you aim for a university scholarship, you will need to add your high school transcripts and qualifications.
Video auditions
Video auditions are a great way to sell yourself as a footballer, and it also creates an opportunity to apply for football scholarships online.
Most scholarship entries demand you send a video of yourself showcasing your skills. It's best to use a good video camera to capture your unique skills. If you are a parent, please make sure it is done well.
The recruiting video will be the only way to show off your soccer skills for international athletes, so extra attention should go into it.
Also, always make new videos and practice while recording. Who knows, you might develop a new trick that you didn't know you could do.
Interesting Football Contents For You:
Sending Emails
Coaches receive a lot of emails and are quick to discard generic ones. So it would be best if you made an impression without meeting the coach in person.
Grab their attention by explaining exactly why you're interested in the program. This could be your breakthrough in applying for football scholarships online.
Overall, you can check out the best online platforms to apply for Football Scholarship.
4. Play Football
This is a way to be awarded a football scholarship in an academy, but it's not reliable. This is because you need a lot of luck. You need to be a star athlete. You need to be different by showcasing your abilities that overshadow the other players.
By doing this, you can develop a famous reputation, and there is the chance of scouts seeing and wanting to sign you.
A good way to source a scholarship is by basically joining any soccer team regardless of the level.
When you play, you will always have the chance of showing your skills and abilities on the pitch.
After you are successfully scouted, you will be invited to attend their football academy trials. And if you impress the judges, you have secured your place.
A French scout found Sadio Mane in Senegal at age 15. The scout took him to France, where he exhibited his outstanding talent. In addition, it is good to remind ourselves that Sadio Mane is one of the 3 Best African Wingers of all time.
Lots of other Footballers were scouted this way. If they can do it, so can you.
5. Finding a football mentor/coach
Another way to be awarded a scholarship is through your own football coach or mentor.
When choosing a mentor, it is wise to choose someone who has a good track record in Football.
If you don't have a coach already, then it's best to find one. They might be all you need to get that Soccer Scholarship you want so badly.
Your coach might know people or have valuable contacts from his past who can get you in.
Aside from learning from your football coach, you need their help on a lot of other things. They should believe in you and want to help you fulfill your dreams.
If your coach does not display good coaching skills, you should change your coach.
When you impress by showing how good you are, they will push you forward and help you with your goals. Coaches want you to succeed and have a career in football.
They have contacts to get you to where you can show your talents. Because, in the end, your success is your portfolio.
6. Hiring an agent
Pause a moment. Sure, you think Football agents are evil. They are controversial, but that doesn't take away their significance in a player's success.
Just like football scouts, they actively search for football talents and find them a soccer team. These agents have a lot of contacts.
If you manage to impress them, they can help arrange trials for coaches to come to watch you play.
They normally are very eager to do this because this is the nature of their business. If you succeed, they succeed, and get a profit, so everyone wins.
How To Win Soccer Scholarship
To be among the chosen few, there are some traits you have to display. This doesn't mean you should act or give yourself another personality. It only means the areas you should highlight in yourself.
Improve your Technique
The technique is an overall attribute in football that describes your skills and finesse, passing, shooting, dribbling, and more.
If you can stand out from the rest and uniquely deal with the ball, you will stand out straight away. At the end of the day, football is all about the ball and manipulating it accurately. So, keep training!
Up Your Tactical Awareness
This is one attribute that most scouts pay specific attention to. If you can't determine where to be in the field, when, and where to run in a specific space, you need to learn about it.
Tactical moves are essential.
They are looking for long-term players for the club or team. So they need to make sure that you are good enough now to cut and improve in the future.
If you don't know about this, you should ask your coach or check videos on youTube to learn.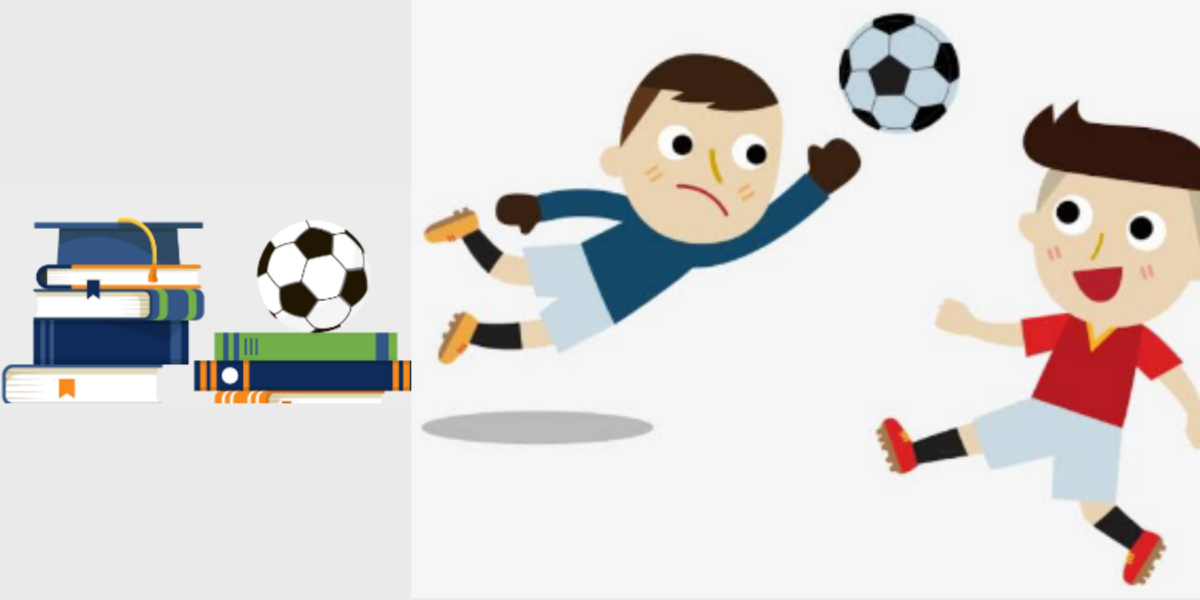 Stay Physically Strong
Most academies are looking for tall players.
However, if you can show from a young age that you are fit and have specific physical attributes that are better than others, then you will most definitely catch their eyes.
Always be Competitive
Football is a competitive sport. It is quite easy to spot a kid that would do anything to become a Professional Soccer player.
Your time, effort, abilities, sacrifices can be seen from the outside by a scout or even your coach.
When they see how much work you've put in, they would want to help you by making that call on your behalf.
Conclusion
There are numerous local and International Soccer Scholarships out there. Just like on the pitch, you have to shoot and target as many opportunities as you can.
Read this guide and employ the methods of securing a football scholarship. If not for you, then for your child, ward, or sibling.
Furthermore, you could watch this video to help you gain a scholarship.
There is wealth, fun, and glory to make in football. Start acting today and apply for Football Scholarships online.
If you think this piece is by any means useful to you or anyone you may know, why not share the information? It costs nothing.
In the meantime, you can as well share your viewpoint in the comment section below.
Further Reading: