Patience is a virtue, but the football industry thinks otherwise, especially when coaches are involved. Footballers lose form yet remain at their clubs for years, but it is not so with coaches. Every day, football managers are sacked. While the players are given the carrot, the coaches get the stick. Hiring and firing coaches in football is an ugly trend that must stop. It must stop because there is no clear indication that impatience with coaches is a guarantee for success.
Examples abound of several clubs that fired coaches with reckless abandon in a seemingly unfair manner. Maybe Tottenham's sacking of Pochettino the following season after their first-ever Champions League Final appearance comes to your mind. Or Madrid's sacking of Ancelotti the following season after winning the la Decima.
Also, the financial implications on the clubs are a burden that they should look to lift off their shoulders. Sometimes, money accruable to fired coaches is big enough to help strengthen the team.
Clubs cut in the web of hiring and firing of coaches are of different calibre: The most successful, the less successful, the average, the small, the big, and any other adjective you choose.
Now let's dig deep implications of hiring and firing coaches in Football.
Read Also: Marcelo Bielsa Infleunce on Zidane, Pochetino & Guadiola
Financial Implications of Hiring and Firing Coaches
This section will consider some case studies at two top English Football clubs – Chelsea and Manchester United.
Chelsea Fc
In 2020, reports emerged that Chelsea spent 26 million pounds to pay off their former manager, Antonio Conte, and his staff.
Conte was sacked after just 2 seasons at the club. In that time, he won the English Premier League in his first season and the Fa Cup in his second.
Interestingly, the next manager (Maurizio Sarri) only lasted for a season and after (Frank Lampard) just above one season. Astonishingly, Chelsea's tendency to fire coaches has cost the club about £90 million.
This includes pay for Mourinho twice (£18 million and £9.5 million), Felipe Scolari (£13.6m), Villa Boas (£12 million), amongst others.
In the case of Villa Boas, Chelsea got some relief after the coach secured the Tottenham job. Had he not secured a job immediately, Chelsea would have paid the full compensation.
In short, the evolution of Chelsea under Abramovich is characterized by football managers being sacked, amongst other traits.
Read Also: Football Late Bloomers Who Won Trophies
Manchester United
Manchester United's case is not different too. The club hired David Moyes after Sir Alex Ferguson's retired as coach in 2013. However, the club sacked him after just 10 months.
Manchester United reportedly paid about £5 million as a payoff. This fee did not include the amount paid to Moyes' backroom staff.
Similarly, Van Gaal, who took over after the sack of Moyes, lasted only for two years before Manchester United showed him the exit.
This happened despite returning the club to the Champions League in his first season.
Although the team finished 5th in the league in his second season, he led them to Fa cup triumph in his last match. Manchester United paid him about £9 million after his sacking.
Van Gaal confirmed that he turned down to become the Belgium coach to receive the full payment. Had he taken the Belgium job, he would have forfeited the money Manchester United paid. Even Jose Mourinho, who was more successful than the previous two coaches, was sacked and paid off alongside his staff with about £20 million.
These cases are not peculiar to these two clubs alone; it happens in almost all clubs. These clubs have had to pay coaches for a whole year or more of idleness. It is a shocking waste that the world of football should look to cut out!
Consider Reading: Longest Serving Football Managers ever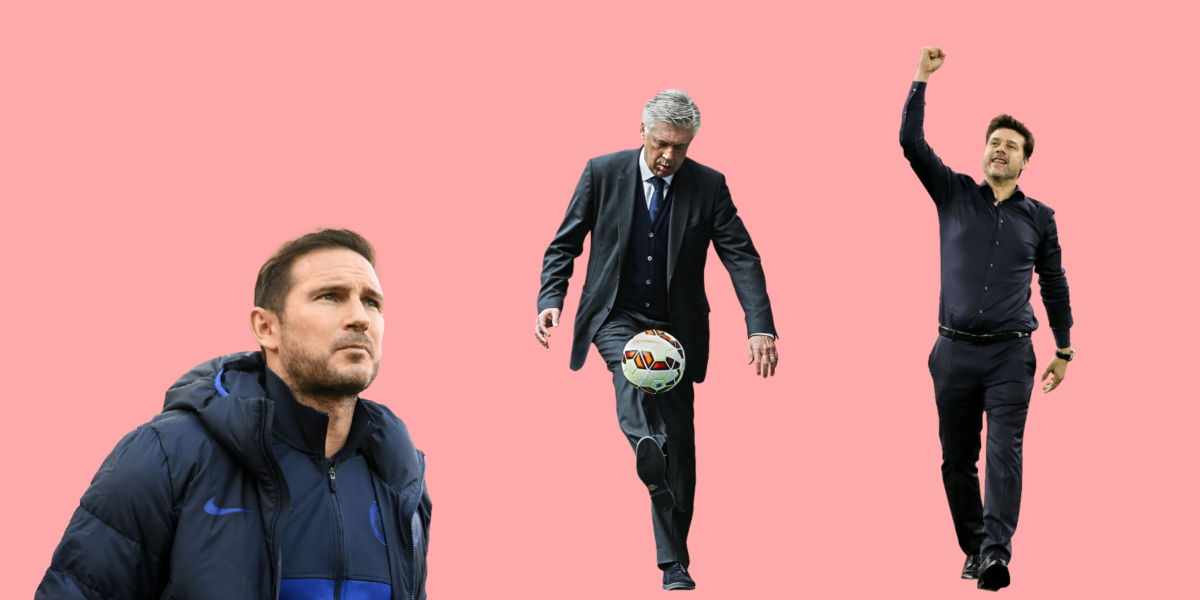 Psychological Effect of Hiring and Firing Coaches in Football
More so, coaches are humans, too, and deserve to be treated as one. The psychological effect of a sack on these coaches is most times underestimated. A former Benfica coach allegedly "cursed" the club following his sack after helping the club achieve success domestically and in Europe. He alleged said:
"Not in a hundred years will the club win a European title." Since then, it has been more than 50 years and 6 cup finals, and the club is yet to lift a European trophy. Although his case does not relate directly to patience with coaches, it does capture in its entirety how most coaches feel about being fired.
Read Also:
Jose Mourinho's Performance at Tottenham
TikiTaka Vs Sarriball
Furthermore, the psychological effect of a sack was laid bare by Van Gaal after the Board terminated his Manchester United contract. According to ESPN, He said of his sack: "The way Manchester United have treated me was terrible." "They have been mean and low."
As earlier stated, the club's impatience with coaches does not guarantee success. If it does, Manchester United would have won the Premier league within the first 8 years post-Ferguson era. In that period of 8 years, 3 football managers were sacked.
Read Also: 4-4-2 Formation Explained: The Tactical Pros and Cons
Clubs That Benefitted From Being Patient With Coaches
Some of the most successful coaches are beneficiaries of a hiring club owner who retained confidence in them. Alex Ferguson, Jurgen Klopp, and Pep Guardiola are three notable examples.
Consider Reading: Guardiola Vs Mourinho: Stats, Trophies And Records
Man United's 6-Year Patience With Sir Alex Ferguson
Sir Alex Ferguson is arguably the greatest ever coach to grace the English league and the average footballers who turned out great coaches.
But he was a beneficiary of a patient club. It took Sir Alex Ferguson six whole years to win the English league title.
During the first six years of his Manchester United career, the club was nearly relegated. Today, he is arguably the greatest ever coach, but it took six years of patience from the club.
Read Also: The Pros and Cons of The 4-5-1 Formation
Liverpool's Patience With Klopp Paid Off
Klopp's story at Liverpool is similar to that of Sir Alex Ferguson. The German International was without a trophy in his first three seasons as Liverpool's coach. The club retained confidence in the coach despite losses in the Europa league (2015/16) against Sevilla and Real Madrid in the Uefa Champions league (2017/18).
Klopp repaid the club's faith when he won the 2018/19 UEFA Champions League trophy against Tottenham in the final.
Also, he won the Uefa Super Cup and Fifa Club World Cup. The icing on the cake was Liverpool's league victory in the 2019/20 season. That victory came after a 30-year league drought.
Read Also: Why Manchester United Chose Erik Ten Hag: 6 Key Reasons
Manchester City's Patience With Guardiola
Pep Guardiola was an instant hit at Barcelona and Bayern Munich but had a disappointing first season at Manchester City.
However, despite criticisms from various quarters, the club kept faith in him that his tactics will not work in English football. All that changed as Manchester City took dominance of the league and domestic cup competitions.
In the 3 seasons that followed, Pep won 8 domestic titles, including 2 league titles. He won the 2017/18 English Premier League with a record 100 points and 32 league wins.
Read Also: Best Football Agents
Conclusion
Of course, Football clubs cannot totally avoid firing coaches, but coaches should have been given enough time to prove themselves or turn things around if it must happen.
Furthermore, there is no guarantee that a club will be successful the moment they sack a coach. If anything, sacking and hiring of coaches now and then makes the club unstable. Players have to adjust to different tactics frequently, a situation that may compel some to reconsider their stay.
Player power in football could also be why football managers are sacked.
In addition, the financial implications on the clubs are sometimes shocking. That a club has to pay for services never rendered is not frugal.
Psychologically, it leaves coaches in a bad state, especially those who hold the club dearly.
In a nutshell, the unjust hiring and firing of coaches in football is an ugly trend; it must stop.
Further Reading: