Are you a lover of Football video games? Do you sometimes wish you didn't have to switch off your game console and go to work? Well, FIFA 21 and PES 21 are great examples of real money earning games. And you can learn how to make money playing video games at home.
Many folks out there are actually spending a lot of time playing and earning with Soccer video games. How are they doing it? Keep reading as we go down into detail.
How to Make Money Playing Soccer Video Games at Home
1. Quality Assurance or BETA Testing
Computer programmers are always working on improvements as well as new ideas for Football video games. When these works have materialized into a finished product, design companies usually seek random participants willing to play the games. This initial set of persons test the quality of the game before the official release.
Quality assurance testers earn money for their time spent. While playing the game, they help detect technical flaws and evaluate the general feel/experience. The more chances you take at QA testing for Football video games, the higher rates you can demand subsequent opportunities.
Your ability to find intelligent loopholes in the design of a Football video game can endear you to game developers, so please do well to continue improving your skills.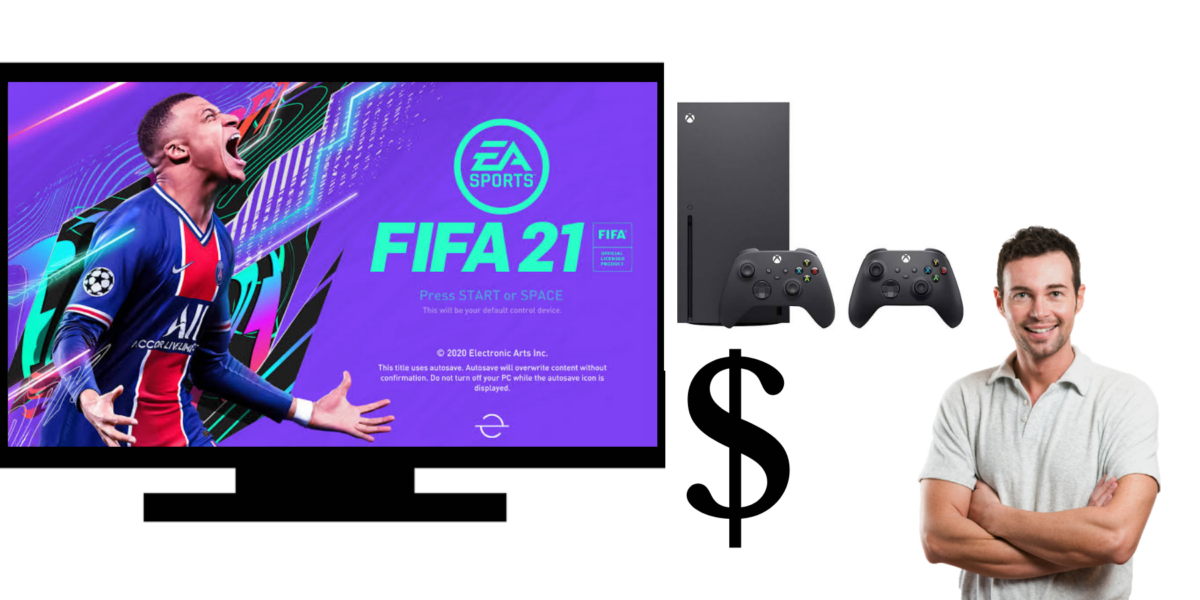 2. Professional Gaming Tournaments
This is a very lucrative path for all who love Football video games. There are a lot of competitions and tournaments at the local and international levels hosted regularly. The best of the best Pro-Gamers come through and compete for cash prices, among other eye-catching rewards.
An example of a great Football video games tournament is the FIFA eWorld Cup which is part of the eSports initiative. The best of the best players from all over the world come together yearly to compete for a lot of good cash.
Read Also: Best Soccer Games On Google Play Store
3. Upload or Stream Tutorial videos
You can make videos of yourself playing Football video games and upload them on your YouTube channel or Twitch.
Alternatively, do a live stream where viewers can join in to watch you play. These options will afford you the chance to deliver tips on ways to enjoy the gaming experience.
The clicks from viewers can earn you more money if you have a linked account at AdSense. Don't forget to choose the option to allow video or banner ads to display. However, the hard part is getting your follower list running into thousands. Some real work will go into it.
Read:
Features of the FIFA 20 Football Video Game
Football Manager 20 Review
Which Football Teams Have the Longest Unbeaten Runs at Home?
How do Football Clubs Make Money?
4. Seek Sponsors
This may sound strange but, yes, it does happen. Sponsors abound who will be raring to go into business with a Pro-Gamer under the right conditions.
For example, you have to ensure your following on YouTube, or any other streaming platform is massive enough.
Sponsors can offer their products or cash prizes to viewers who meet set requirements while gaining more publicity from leveraging on your large following. You also gain, of course; it is your idea after all. You can find sponsors by doing a wide search on search engines, Linked In, the social media to seek out viable brands.
Seeking sponsors is one of the best things to do when you have real money earning games in Football.
5. Online Tournaments with Friends
This may be the easiest plan on the list. Amateur and professional gamers alike can set up their own tournaments and invite online friends to participate. A registration fee is important; it helps you set prize winnings.
Most Football video games have cups or league formats so gamers can make a choice or do both. Winner takes all or Runners up take a fair share – the choice is yours.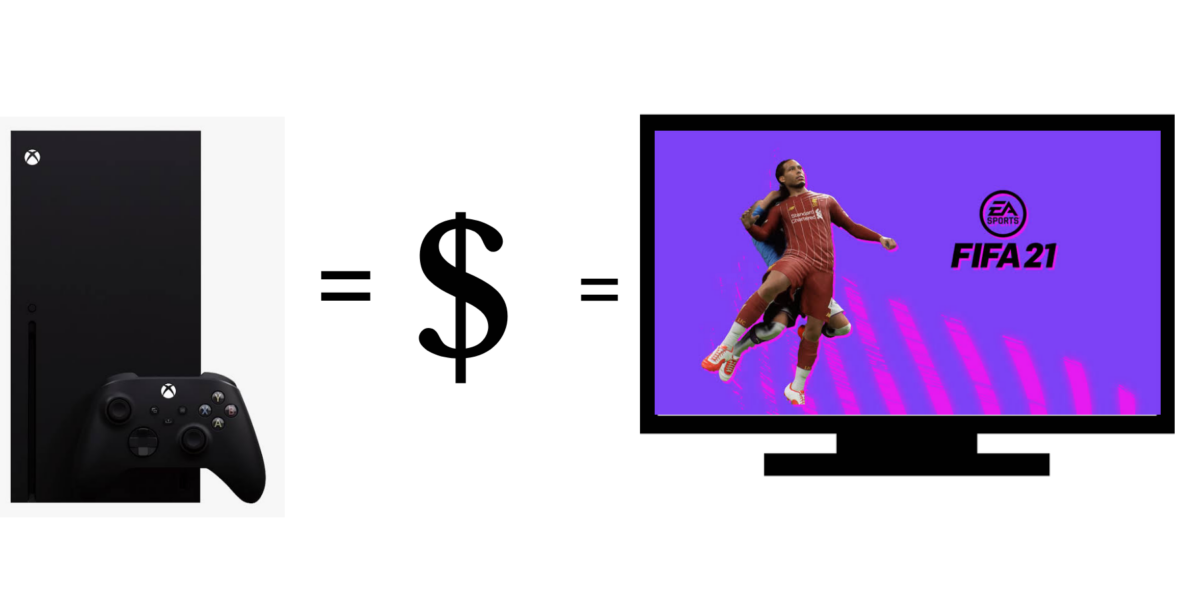 Conclusion
When you consider the amount of cash professional gamers make from tournaments they go into, it is amazing. There is so much money available to make with the steps listed above. However, there are no shortcuts to this; you will have to work long hours.
Apart from PES & FIFA game series, there is other real money earning games out there. The Football Manager by SEGA and Football Fantasy are other examples. The reality, however, is that almost all football video games can literally earn you money if you follow the steps outlined here.
Hopefully, this article helps you to monetize your hobby of playing Soccer Video Games.
Finally, do you know any other means of making money from playing Football video games? Would you mind mentioning them in the comments?
Further Reading: