If you are looking for unique soccer gifts for players or fans, this article provides a handful of options that you can choose from.
Soccer has the highest number of fans in the world. If you know someone who's a big fan of soccer, then it's best to get them a soccer-themed present.
The question is what special gift can you buy that will put a big smile on their face?
It doesn't matter if they regularly play soccer or prefer watching it on TV, these soccer gifts are suitable for anyone who loves the game.
The collection below has from artwork and books to mannequins and video games. These gifts are everything a soccer fan, player, trainer, a coach would love to receive.
Consider Reading: How to Start a Soccer Jersey Business, Market it & Make Money
1. Glow In The Dark Balls
Glow in the Dark Balls is one of the most unique soccer gifts you can give fans or players. These balls are light-up with LED lights.
Its impact is activated and good for evening or night games. This gift is sure to bring a smile to any big soccer fan.
2. Soccer IQ Book
This will be a good book for coaches, aspiring, and even amateur players. It details soccer kicks and shots, and game strategy.
It will help anyone become a better soccer player on the pitch with this packed informational book.
Featuring plenty of strategies and tips, this book is sure to make anyone a better player.
3. Portable Soccer Goal
Trying to play soccer with stones as the goal is always going to lead to disputes.
Give them something realistic to practice on with this portable training soccer goal.
Ideal for folding away after use, this soccer goal is super portable and made out of durable weather-resistant materials. It's also usable indoors and out.
4. Soccer Training Mannequin
Another unique soccer gift you can give a friend, player, or fan is Soccer Training Mannequins.
Practicing soccer on your own can be a tricky task, especially when practicing free kicks.
Help somebody get as much soccer practice as they'd like with this handy soccer training mannequin.
It's perfect for coaches, trainers, and players, this mannequin will help anybody improve their free kicks.
5. PlayStation 4 Pro or 5
Undoubtedly, the PlayStation Console is one of the most unique gifts for any soccer fans or even players.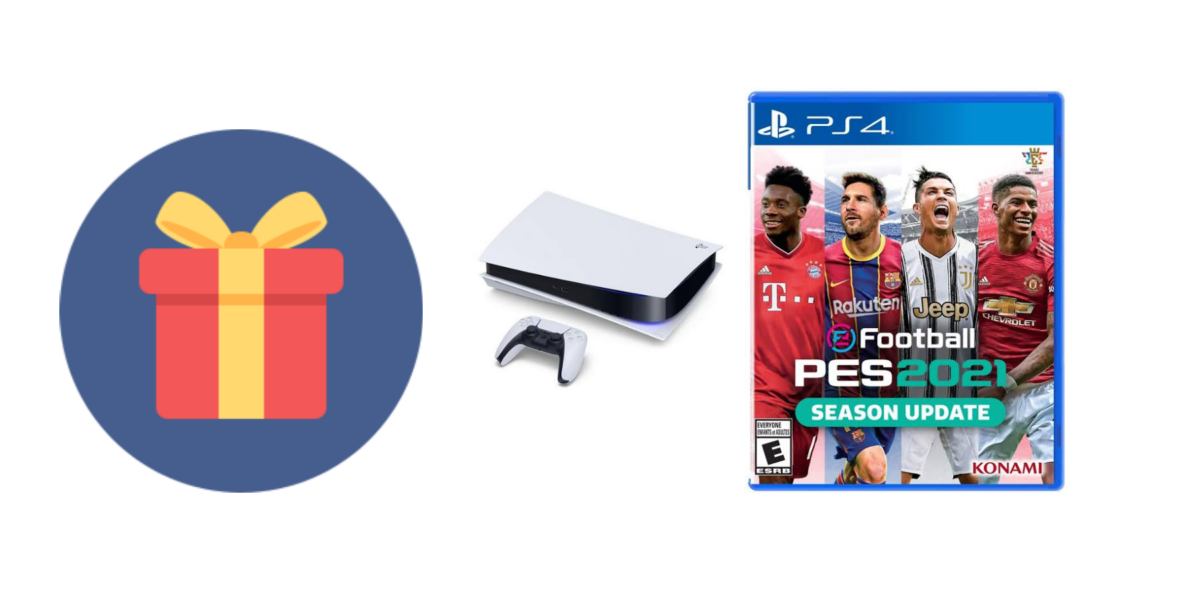 Almost a football fans love to play the game on a console. One of the best-selling consoles in the past decade is the PlayStation.
The most recent PlayStation console is the PlayStation 5 but the PlayStation 4 Pro is equally a good one.
The PlayStation 4 Pro or 5 is not complete without a Soccer game. So, you can buy the latest FIFA or PES game designated for PlayStation 4pro or 5.
(Ps: PlayStation 4 Pro games works well on the PlayStation 5)
Read Also: Unique Features of the FIFA 20 Game
6. Xbox Series X
Not all soccer fans or players like the PlayStation as a gift. Others, for some reason, may just prefer the Xbox Console.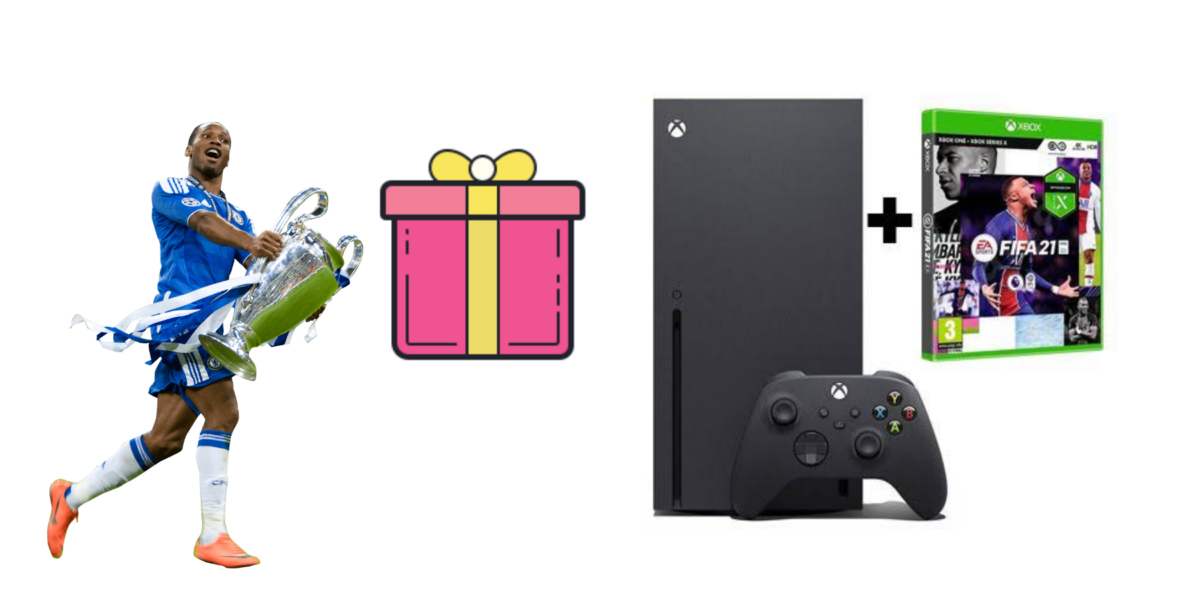 The latest Xbox Console is the Xbox Series X. It is often compared with the PlayStation 5.
You can read a detailed review of PlayStation 5 and Xbox Series X to understand the major difference between the two.
Ensure you get the latest FIFA or PES game for the Xbox Series X.
7. Soccer Boots/Socks
If they love playing soccer on the field then gearing them up will be much appreciated. It will help them take their game to the next level.
It doesn't matter if they're an avid player or just a fan, these socks are sure to let everybody know what their favorite sport is.
Available in adult sizes 6 to 12, these socks will get them in the soccer mood whenever they put them on.
Read about the best soccer cleats here.
Read Also: The Complete Soccer Kit Apparels & Rules Behind it
8. Soccer Stress Balls
These balls help calm the nerves and it's a must-have not only for soccer fans but for anyone.
Help someone stay relaxed and calm while their team is taking a beating with these handy stress balls.
Shaped like miniature soccer balls, these ultra-lightweight and softballs are perfect for squeezing and throwing around.
9. Soccer Medal Holder
Soccer Medal Holders are another unique soccer gift for fans or players who are also your friends.
Collecting soccer medals can leave a room very messy and unorganized. If you know somebody who's struggling to keep their soccer medals tidy, then get this to them.
This holder has plenty of hooks to hold medals and is easily installed with key-slot drilled holes on the wall.
It's a perfect gift for players and coaches even if they don't own medals yet. You can use this as goodwill to tell them a big win is coming.
10. Agility Exercise Kit
Becoming better on the field is all to do with practice and training. Soccer players don't wake up one day and become superstars. They need to train!
They need to sharpen speed, endurance, and agility to become the best.
Help someone improve their game on the field with this portable agility exercise kit, featuring everything they need to become faster and more agile.
Read Also: How to Become a Football Scout
11. Soccer Whiskey Glass/Coffee Mug
What better way to relax and watch your favorite team on the TV than with a nice drink of whiskey in a soccer-themed whiskey glass?
These glasses are a must-have, asides from watching games they are also useful during soccer-themed parties.
Perfect for every adult soccer fan, these glasses are beautifully crafted with a unique soccer design that every soccer fan will love.
12. Backpack to carry soccer gear
Staying organized for football training can be tricky when you have so much stuff to remember.
Give someone a helping hand with this fantastic soccer backpack with a ball holder compartment.
Ideal for carrying all of their soccer gear, they'll never run out of room or forget anything for their training sessions.
You can also furnish the bag with soccer equipment which can be insured by the way.
Read Also: Read This Helpful Tips Before Buying Soccer Jerseys
13. Official/Customized Soccer Jerseys and stickers
Fans love owning a few articles from their club's merchandise.
If you know a person's favorite soccer team, you can buy them a jersey, a scarf, or a wall/car sticker.
Write their names on the back of the jersey etc.
You could easily customize these jerseys to make it more unique.
14. Soccer Ball
Soccer Fans love owning their own soccer balls, stretching their legs when exercising, play with the kids, etc.
The best ball to gift someone is the Wilson NCAA Copia II Replica. Featuring a composite leather cover lined with special foam and carcass winding.
The Wilson NCAA Copia II Replica was built to last, keep its shape, and have a soft touch.
Inside, it comes with a performance butyl bladder that gives it a balanced shape, a consistent rebound, and a great air retention capability.
Consider Reading: Best Selling Soccer Jerseys Worth Buying For Business
15. Soccer Shin Guards
Playing soccer can often result in some nasty injuries if you don't have the correct equipment.
You can do this to make sure someone stays safe on the field with these extremely durable shin guard protectors.
Flexible, lightweight, and soft, they're also machine washable. This gift will always be worn for any competitive match.
16. Goalie Gloves
If you know an aspiring goalkeeper or someone who loves manning the net during fun games then you know what to get.
Goalkeeper Gloves for youth and adult, with Strong Grip and Finger Spines Protection, Black Latex Soccer Keeper Glove for Men and Women, Training and Match, Indoor and Outdoor.
A good pair of goalie gloves is a must-have for the soccer fan. These offer a strong grip, good protection, and are suitable for kids and adults.
Final Thought on Soccer Gifts
Fans of football, especially the die-hard ones, love owning a piece of their favorite game.
They will always want to get the latest club and soccer merchandise because that's what they love.
Getting a soccer-themed gift would be a dream come true for fans like these. It shows how you care and how much you've noticed about them.
As a parent, you can gift your child football gear to prolong their interests and polish their skills. They may just be the next Messi or Ronaldo!
You can help your friend order that jersey they've always wanted etc. And you can always be rest assured that it is appreciated.
Further Reading: