Soccer Jerseys are so important these days. More and more Football fans are driven by Passion to buy their favorite soccer jerseys. On another hand, businessmen in Sports buy more to sell to these football fans. Either way, it is therefore important to know the factors to consider before buying Soccer Jerseys.
The soccer Jersey Business is getting bigger and better. So, it may be advisable to learn how to start a soccer Jersey business and make money. Indeed, it is one of the ways to make money from football without betting.
And if you are a passionate football fan (consumer), you should consider buying Cheap Soccer Jerseys in order to save cost.
Do you always want authentic match-day quality jerseys? Or do you simply settle for a catchy design and durability?
Regardless of your preference, there are some factors that must be considered when you want to buy soccer jerseys. Check out these tips.
Read Also: Comprehensive Guide – Best Soccer Cleats To Buy
Factors To Consider Before Buying Soccer Jerseys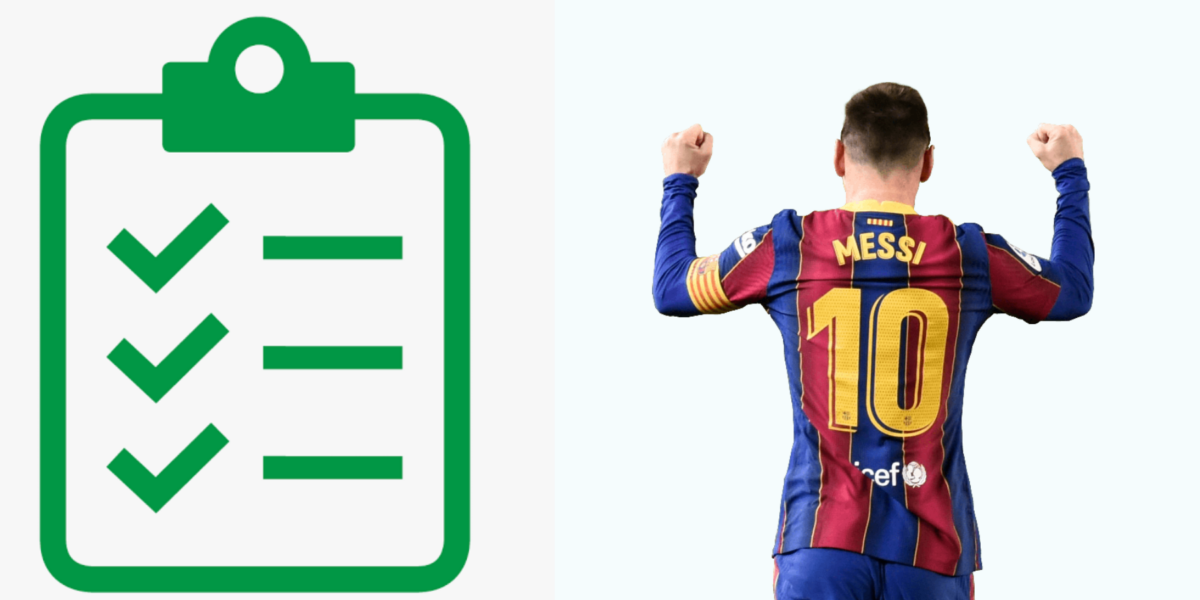 Make a Budget Ahead of Time
This piece of advice is most times underrated and overlooked by soccer jersey lovers. However, it is imperative to plan ahead and save up cash for the jersey you eventually buy. This is especially important when you aim to buy expensive authentic designs.
Football clubs have been known to experience a hike in demand for certain jersey designs after release. Consequently, the cost of the jerseys on the open market increases.
A pre-order option can save you the hassle, but, there may be limited slots available too.
Read Also: Do Soccer Players Wear New Jerseys Every Game?
Note the Difference in Brands
Spotting the right jersey to buy will be much easier once you identify with the brand making the jersey. Different football clubs have partnership agreements with specific shirt brands. Hence, a club jersey made by Nike® would embed certain features absent in a PUMA® jersey, and vice versa.
Some brands have their jerseys made in a tighter fit than other brands. Authentic jerseys are made with more durable material than replicas, so you should look out for this. There is always some significant difference between authentic vs replica if you look hard enough.
Read Also: Unique Soccer Gifts to Give Football Fans and Players
Don't Buy without Checking your Chest Measurements
You will need to check your chest measurement before buying. Get a measuring tape or ask a tailor to measure you. This statistic helps in deciding your jersey size.
For the really bulky body types, the perfect fit will not merely be the jersey size that fits your arms. While checking the chest measurement, beware of the effects of shrinkage too. The skinny body sizes or customers with less focus on how the jersey fits can simply order based on available options.
Take Shrinking Materials Seriously
Jerseys made of 100% cotton will shrink as much as 10% after the first wash. Poly-cotton will shrink slightly less than that. And, it is common knowledge that replica jerseys will be less likely to shrink, unlike authentic jerseys.
Replica jerseys are not taboo anyway, and some are made to the near-perfect designs. Hence, you should go for the jersey material that can accommodate increases or decreases in your body mass per time.
Consider reading the Complete Football Apparel to understand the basic rules and standards of soccer Jerseys.
Conclusion
While it is a good feel to rock some cool jerseys, It is advisable to add some protective gear if you need your jersey for an actual game of football. Equipment such as football boots, shin guards,s and socks will boost your safety on the football pitch.
How about you? What factors do you consider before buying your own Soccer Jerseys?
Further Reading: