If you are looking for online soccer games, look no further. This article has the Best Soccer Games on Google play store that are free.
Of course, every fan of soccer desires a soccer experience in one way or another. If not the field then in a rectangular pitch with graphics and design.
The beauty of Mobile games is that anyone can play – both the healthy and physically challenged. It's not restricted to the field. As long you have your hands and your phone you can rule the football android games.
Now, let's highlight the best Soccer games on Google Play store. It is important to note that these online games are free to download.
Consider Reading: The Best Football Apps for Android & IOS.
1. FIFA Soccer
FIFA soccer is arguably one of the best soccer games on Google Playstore. It is a very exciting, real-life football game for Android. The gameplay is easy for beginners but very rough for super-level gamers. It has the benefit of having all the real players and teams without misspelling.
A big part of FIFA soccer is the VS attack mode where you get to play out different attacks and try to score while your opponent does the same on his own. The better the team, the easier the situations you're put in, the likelier it is to win. This makes having players with good stats extremely important.
The graphics are great and the game looks appealing. Although the style of gameplay isn't as enjoyable unless you're willing to spend cash on player packs.
Interestingly, the FIFA Soccer game is one of the best free soccer games available online.
Read Also: Features of FIFA 20 That You Don't Know
Important Features
You can form a powerful League under your command.
You can joins leagues to participate in the World Wide Tournament.
It's a 11vs11 game where a head-to-head war with the ball is started.
You can enjoy the 90 seconds games turning on the attack mode.
For your team, you can choose players from more than 500 teams.
An Internet connection is required.
2. Stickman Soccer 3D
As the name suggests, players in this game are all stickmen but that doesn't stop them from having their own personalities. You can play with clubs through the in-game currencies or buy the stick versions of popular players.
You can also customize your own team and players to create the perfect mix of stick-players.
The controls are simple making the game quick to pick up and enjoy, the gameplay is also fast-paced. The referees' standards for what's considered a foul are pretty low, so you can be a bit more aggressive than usual.
Stickman soccer allows for local multiplayer with controllers, so if you have some laying around, it's a great game to play with someone.
It is also important to emphasize that Stickman Soccer is one of the most engaging online soccer games for mobile.
Read Also: A Football Poem For Football Fans: Why We Love Football
Important Features
Special gaming modes like the America Cup, Europe Cup are available to enjoy.
When you get bored with the regular gaming mode, you can challenge yourself with the pro level of difficulty.
Different stadiums, players, and weathers are there to make it a bit more dynamic.
You can play games either in 11 vs. 11 or in 4 vs. 4 players gaming options.
There are 4 different kinds of difficulty levels that you can enjoy.
Read Also: The Complete Guide On Football Fantasy
3. Score! Hero
Score! Hero takes away the boring parts of soccer and puts you right in the situations that matter most -To score!
The game offers more than 700 challenges. From corners to full-fledged offensive combinations, you'll be put in positions varying from trivial to almost impossible. What's great about this game is that the accuracy of your plays is a direct reflection of your input.
When you manage to curve that ball past the defense and finish with a volley in the corner, it's extremely satisfying. Plus, the turn-by-turn gameplay means you don't have to be stuck to your smartphone's screen for minutes at a time as you do with real-time games against human opponents.
Also, if you miss too many opportunities you'll need to watch some ads to gain back the stamina.
All the same, the game is just unique and that's why we see it as one of the best soccer games on the Google Play store.
Read Also: The Best Football Podcasts To Listen To [Unique List]
Important Features
There are lots of exciting tournaments to take part in.
Smooth scrolling and controlling functions for interruption-free gameplay.
This 3D game includes satisfying graphics and a satisfying sound system.
It includes over 500 exciting levels.
You can win medals, trophies, coins, and so on.
You can customize the heroes for inspiring and dashing outfits.
4. Soccer star 2020 Top Leagues
The gameplay of Soccer star 2020 is similar to Strike Hero. You get to decide the outcomes of different situations by swiping on your screen to aim the ball.
However, in the case of Soccer stars, if you don't get the desired outcome, the match goes on with text commentary until the next time your input is needed.
This gives you the opportunity to redeem yourself later in the game if your initial plans were a bust. If you're the type who gets bored with running around wondering whether to pass the ball or not then this game is just for you.
The game allows both online and offline game-play features. It has authentic leagues and the best football players in the world.
While the game-play itself is far from being realistic, it was developed for lower-end mobile phones with average graphics.
Like other online soccer games mentioned here, Soccer Star 2020 Top Leagues is Free to download on Google Play Store.
Consider Reading: Pele Vs. Maradona: Who Was Really Better?
Important Features
It allows you to play with a community of players all over the world.
You can play with your friends as the app offers social platform integration.
Offers fully customizable options and can be played with different teams.
Provides you the options to play in both offline and online mode.
Integrated with very beautiful graphics and amazing texture while interacting with the ball.
5. Top 11 Football Manager
The Top 11 Football manager, developed by Nordeus has none other than Jose Mourinho as its brand ambassador.
The game offers real-time authentic football action with managerial tactics and formations that are updated weekly. It is safe to say that the Top 11 Football manager is one of the best football management games available on mobile devices.
If you love football, and then you are going to be addicted to this one. You can play this soccer game with real opponents. The player transfer system is another matter of joy.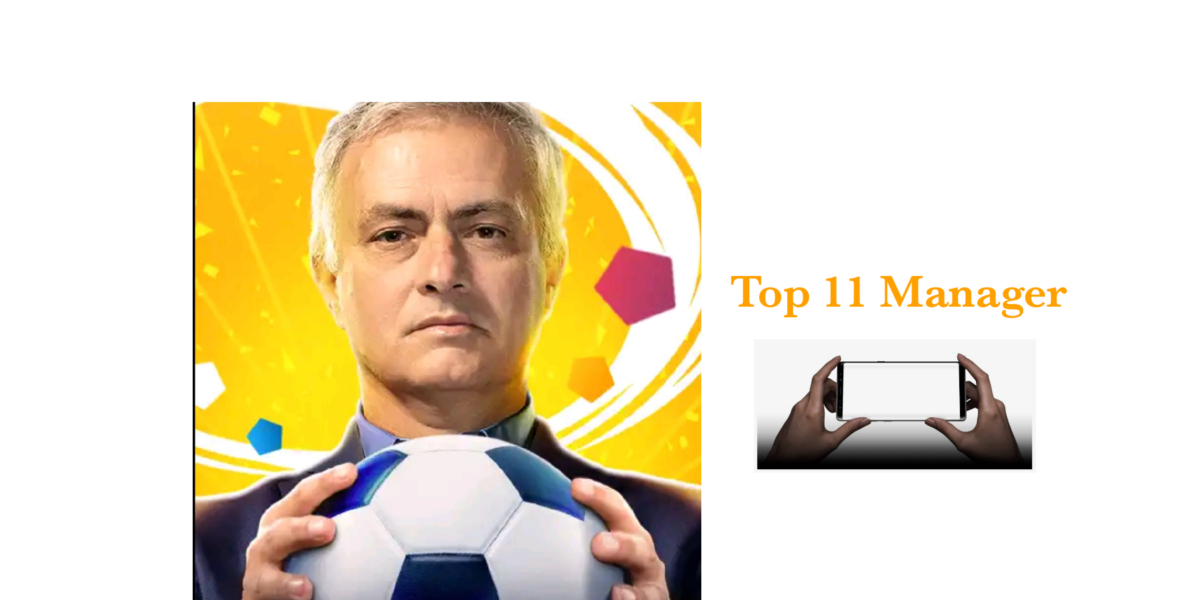 Buy the strongest player and make a better squad. Its awesome 3D effect with eye-catching graphics will blow your mind. You can play as a coach and win big tournaments and leagues. The features don't end here, and you will meet with a lot more features when you play the game.
If you are a real Soccer fan, you'll definitely find this game very interesting. Furthermore, you'll have no reason to doubt its place as one of the best free soccer games on the Google play store.
Consider Reading: The Unique Features of Football Manager 2020
Important Features
There are daily tasks and rewards available. You will never get tired of playing the game.
Playing this soccer game, you will enjoy lots of skills.
You can play this soccer game teaming up with your friends.
Play like a player or a manager and create the best squad of all time.
You can also train your players to improve their abilities and skills.
6. Dream League Soccer
Designed by First Touch games, Dream League Soccer is the game that comes closest to competing with global giants Konami and EA. It has a variety of players available to sign but you have to be a member of Dream League Soccer.
The graphics and realism of the gameplay are not so perfect. But the seamless combination of managerial and football elements makes Dream League Soccer quite an engaging game to play.
Dream League Soccer has a more traditional approach to soccer. It includes plenty of licensed players, Movements are fluid and realistic. All of which are accompanied by a surprisingly good commentary.
The game lets you take over soccer players' positions including the owner of a soccer club. You get to decide how to upgrade and expand the club's base, each decision giving your team additional benefits.
So, if you are looking for interesting soccer games to download for free online, you should consider Dream League Soccer.
Read Also: The Best Young Players To Make Champions League Debut
Important Features
You can participate in the 7 cups tournament.
There are options to customize and develop players.
You are allowed to design the stadium and showcasing the audiences and the players.
There are lots of live events that you can take part in.
You can customize and design the logo of your team.
It shows the leaderboard and ranking lists.
7. Mobile Soccer League
Check out the amazing features of the game below to understand why we see it as one best soccer games on the Google play store.
Important Features
You can enjoy the realistic feel with 2D and 3D gameplay.
High display resolution is another satisfying feature.
You can win different CUPs such as Euro 2016, France, Russia world cup, Copa America 2016.
A simple and smooth gameplay option lets you play flexibly.
You can enjoy different leagues like England League, Spanish league, France league, etc.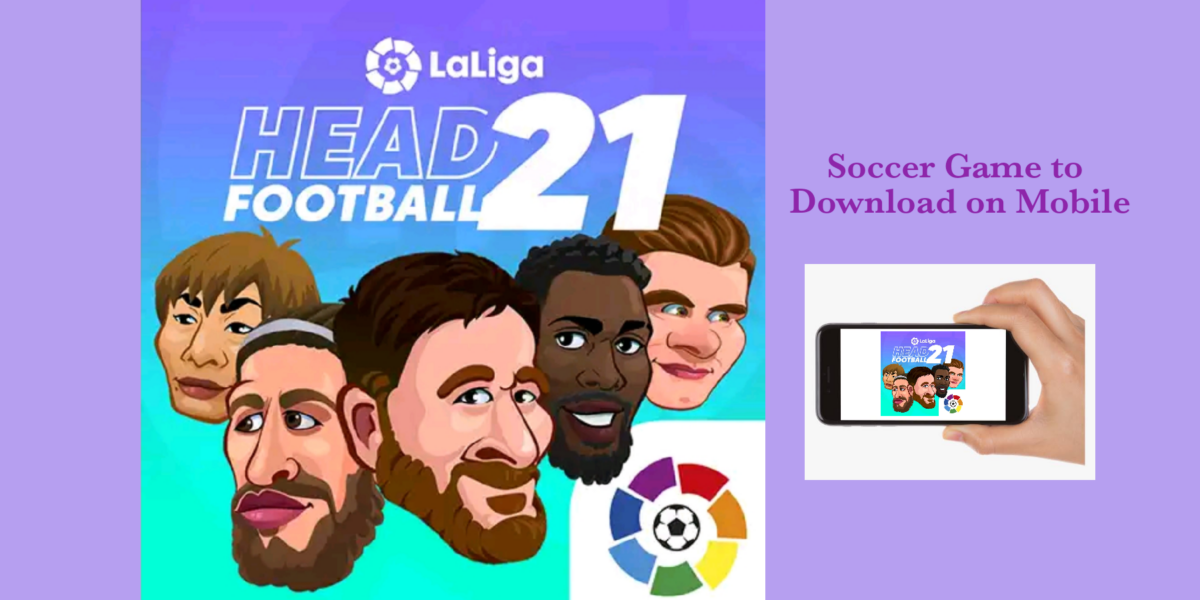 8. Head Soccer LaLiga
The soccer game will be more realistic with this officially LALIGA licensed soccer game Head Soccer. Enjoy this one of the coolest free soccer games with real stadiums and real players. You can choose any of the LaLIGA teams and start playing.
A great feature of the game is training players. You can train and increase the power of your players. There are also different modes to play the game in such as league, champions, friendly, etc.
And finally, you can save your game progress and have no chance of losing your career. So don't wait to download this game.
Download Head Soccer LaLiga now.
Consider Reading: Laliga Top Scorers of All Time.
Important Features
You will find all the official LALIGA players. Play with real players and stadiums.
Happy to know that you can train your players and level up.
Different game modes are available such as vs. cup, friendly, league, and others.
You can play smoothly and enjoy the game with a crispy sharp resolution.
Controlling is easy, and you will love the button movement.
9. BIG WIN Soccer
Big Win Soccer is one of the best free soccer games for gamers. Enjoy a career as a coach and create your fantasy team. Create your best 11 squads signing the top defenders, attackers, and midfielders.
There are different modes of games which will never make you bored. Another matter of fun is the card option. You can increase your skills or get new players using cards.
In addition, there are also some other great features you will find playing the game. So don't miss a chance to play this one of the greatest free soccer games online.
Important Features
You will find 3 types of cards, gold, bronze, and silver. Increase the power and get new players opening the cards.
You can play different modes such as quick matches, trophies, events, and others.
The Crispy-sharp resolution will satisfy you surely.
Be a manager, and create your fantasy squad.
You can test the skills of your team and practice soccer in quick math mode.
10. Futsal Football 2
If you are looking for a different type of free soccer game, then Futsal Football 2 is surely a good option. This game is the same as a real football game, but there are some changes. It is played inside an indoor stadium.
The goal is generally shorter in length and height. Also, the football will bounce lesser than usual. Ultimately you will have a different experience. The game also has cool graphics. You will most likely get a realistic feel when playing this game.
Consider Reading: How to Make Money Playing Video Games
Important Features
You can enjoy different playing modes in the indoor stadium.
There is a real feel as the game is created with high-quality resolution.
Experience of playing with a size 4 ball, which decreases the bounce of the ball.
Game time is the same as a basketball game. Each half is of 20 minutes. You will love the button movement and smooth gameplay.
Final Thought on These Soccer Games on Google Playstore
The best soccer games on the Google play store highlighted in this article are a good start if you need interesting free soccer games to keep you busy.
Although there are many soccer games available online these few we recommend here should get you going.
So, over to you: which these games have you played before? Which do you find most interesting? Share your thoughts in the comment box.
Further Reading: