These days, footballers' nicknames are getting as popular as their real names. The use of nicknames is a popular culture in football. It has been in existence since the origin of football. Check your region, you will find a young footballer who is addressed by a name different from his birth name. A typical example is Iheanacho's "Seniorman Kelz" nickname.
These nicknames are as a result of a footballer's skills and abilities, size or stature, or an abbreviation of their names. However, some stem from their actions on and off the pitch or those inherited from someone. We will look at some of the common footballer's nicknames – the Good and The Controversial.
Consider Reading: The Most Common Last Names in Football
List of the Commonest Footballers Nicknames
Cesar Azpilicueta – Dave
What happens when your teammates find it difficult to pronounce your name? When Azpilicueta arrived in England, his teammates decided on calling him "Dave" as they found it difficult to pronounce "Azpilicueta"
Read Also: The Best Right-Backs Ever in Football
Chris Smalling – Mike
Teammates can be forgiven for changing your name because they cannot pronounce your birth name. However, what can be said of a coach who calls his player by a name different from his birth name yet is unaware?
Louis Van Gaal turned up for a press conference with Chris Smalling sat next to him during pre-season in 2015. This did not stop him from calling the player "Mr. Mike." That name has since stuck to the player.
Smalling's "Mr Mike" nickname is one of the weirdest footballers' nicknames.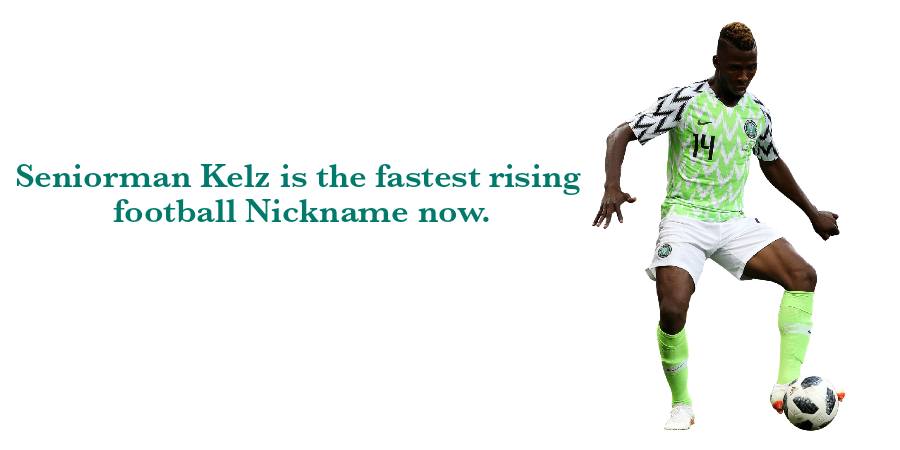 Read Also: The Best Soccer Cleats or Boots To Buy
Kelechi Iheanacho – Seniorman Kelz
Seniorman kelz is the Official Nickname of Nigerian Leicester City Striker – Kelechi Iheanacho. It is assumed that the nickname is self-adopted but has now become very popular lately.
The Kelz is coined from his first name – Kelechi while "Seniorman" originates from Nigeria. According to our research, "Seniorman" is a general nickname for any boss player on the football pitch. The nickname is also frequently used at the grass-root level and it's a common slang amongst football lovers.
However, to differentiate Iheanacho from other Nigerians who may likely have "Seniorman" as a nickname, bearing "seniorman kelz" is very fitting, distinct, and appropriate. In fact, the Nickname is getting viral lately.
Read Also: 5 Mistakes That Aspiring African Footballers Make
His club and international teammate – Wilfred Ndidi regularly referred to Iheanacho as "seniorman kelz" on his Social Media platforms. Ndidi is a big reason why the nickname is going viral.
Interestingly, the official Social Media Platforms of Leicester City now call Iheanacho Seniorman kelz or Seniorman Kelechi.
Read Also: The Best International Players of All time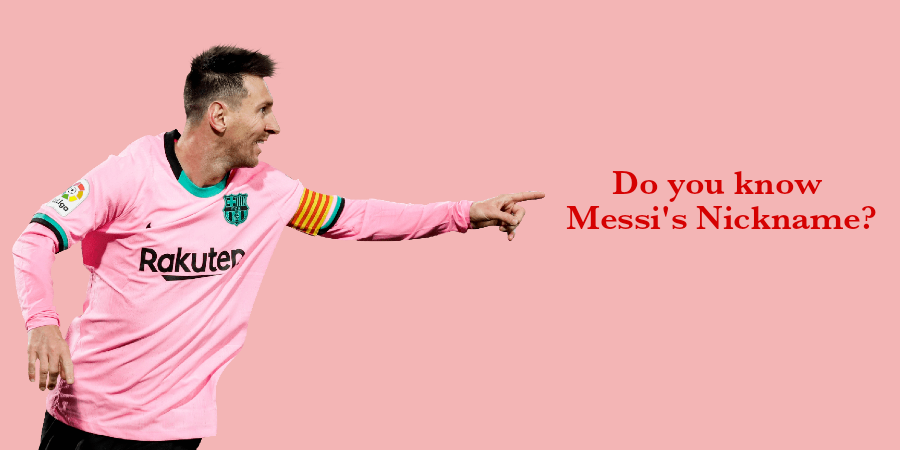 Leo Messi – La Pulga Atomica
Leo Messi is one of the greatest footballers of all time. He may possess an intimidating height but he intimidates defenders when the ball is at his feet. One of his numerous nicknames is "La Pulga Atomica" which means "The Atomic Flea." His other nicknames include "The Messiah", "The G.O.A.T" etc.
Cristiano Ronaldo – CR7
Cristiano Ronaldo's most famous nickname is a combination of his first and last name initials and jersey number. CR7 is currently beyond a nickname, it is brand on its own. Sometimes, he is referred to as "The G.O.A.T" especially when his fans are teasing fans of Leo Messi. The G.O.A.T is an abbreviation for The Greatest of All Time.
Delima Ronaldo – The Phenomenon
One of the best footballer's nicknames belongs to Ronaldo. Mourinho once called him the real Ronaldo. Whether he meant to differentiate him from Cristiano Ronaldo or was throwing a jibe, only he can tell. The real Ronaldo is Nicknamed "The Phenomenon" in reference to his skill and abilities.
Ole Gunnar Solskjaer – The Baby-Faced Assassin
Solskjaer made our list of footballers nicknames for his distinct name. There are people who are blessed with a facial appearance that makes them look younger than their age. Solskjaer had such blessing which is consolidated with his deadly instinct as an attacker. This earned him the nickname "The Baby-Faced Assassin."
Read Also: 27 Best Midfielders of All Time
Givanildo Vieira De Sousa – The Hulk
When you examine best footballer's nickname, do not look further than De Sousa. The majority of football fans do not know him as De Souza. The nickname "The Hulk" was given to him at a tender age by his father because of the player's love for the cartoon character. Coincidentally, his body structure enforced the nickname further.
Therefore, it became reasonable to adopt the nickname. His nickname, not his birth name, is displayed on most of his jerseys!
Fernando Torres – El Nino
Fernando Torres is nicknamed "El Nino" which is translated as "The kid". Perhaps this is in respect to being Atletico Madrid's youngest captain at 19 years old.
El Nino remains one of the commonest football nicknames to date.
Diego Armando Maradona – El Pibe De Oro
Maradona is one of the best players with a nickname. He is famous for his goals against England: The "Hand of God" goal and the goal of the century which he scored at the 1986 FIFA World Cup.
His nickname "El Pibe De Oro" which is translated as "The Golden Boy" is used in reference to his astonishing displays yet cunning and controversial nature.
Frank Lampard – Super Frank
By the time he left Chelsea, he was the club's top goalscorer in their history. It is no wonder they call him "Super Frank."
Lampard's football nickname is more fitting when you remember that he was a Midfielder.
Read Also: 10 Football Slangs Nearing Extinction
The Controversial Football Nicknames
These are Football Nicknames that are controversial because some have derogatory terms in them. However, some of the derogatory terms are not necessarily aimed at causing harm. Some are used to reflect a footballer's style of play or attitude.
Harry Maguire – Slabhead
Well, we know he is good with headers and that he scored a powerful one against Sweden at the 2018 FIFA World Cup. What we do not know is what slab has got to do with it. Anyway, his international team once asked him "What is the diameter of your head?" I guess that says it all
Duncan Ferguson – Duncan Disorderly
The Everton legend was known for his no-nonsense display and often played on the edge. He was ruthless, to say the least. Some people may argue that the nickname "Duncan Disorderly" fits him.
Fabian Barthez – Le Divine Chauve
France's legendary goalkeeper is nicknamed "Le Divine Chauve" which means "The Baldheaded god". This is in reference to his great goalkeeping prowess and his bald head.
Read Also: How to Get a Football Scholarship or Club Signing
Arjen Robben – The Man of Glass
When he is fit, Arjen Robben can take on many defenders at a go. However, his tendency to get injured earned him a nickname that no one will envy, "De Mann Aus Glas". This is interpreted as "The Man of Glass."
But towards the tail end of his career, Robben became fitter, so his nickname became less fitting.
Stuart Pearce – Psycho
One of the footballers with the most controversial names is Stuart Pearce. He is nicknamed "Psycho". It started as a name from his fans (Nottingham Forest) but was soon adopted by the English national team fans. The nickname is in reference to his scary and unforgiving style of play.
Juan Riquelme – The Lazy Wizard
Arguably, Riquelme is the greatest free-kick taker of all time but he was often seen as a lazy player similar to how Mesut Ozil is viewed. He is nicknamed "The Lazy Wizard" to depict his brilliance at taking free-kick and his assumed laziness on the pitch.
Nicolas Anelka – Le Sulk
Arsenal fans nicknamed him "Super Nic" for his brilliance on the pitch. However, it did not take long before they noticed that he often appeared unhappy or disconnected. "Super Nic" eventually turned to "Le Sulk".
David Beckham – Golden Balls
To date, Victoria Beckham (David's wife) is yet to explain to the world what she meant when she nicknamed him "Golden Balls". What we football fans know is that it has nothing to do with how he bends free-kicks!
Other Former Manchester United Players call him "Becks". However, it is not the most popular of footballers nicknames available.
Read Also: How to Become a Football Scout
Juan Sebastian Veron – La Brujita
This is one of the best football nicknames that is inherited. The Argentine took the nickname from his father, Juan Ramos.
Phillipp Lahm – Magic Dwarf
Obviously, he is magical in the way he fills in different positions on the football pitch. Although he has a small stature, we cannot say if the nickname "Magic Dwarf" is befitting of his qualities.
Read Also: 5 Reasons Why African Teams Fail at The World Cup
Other Football Nicknames
Pele – The King
Wayne Rooney – Wazza
Franz Beckenbaeur – Emperor
Zinedine Zidane – Zizou
Eusebio – The Blank Panther
Sergio Aguero – Kun
Eric Cantona – The King
Marta – Pele in Skirt
George Best – The Fifth Beatle
Edgar Davids – Pitbull
Zico – White Pele
Tony Adams – Mr. Arsenal
Gabriel Batistuta – Batigol
Dennis Bergkamp – The Non-flying Dutchman
Javier Hernandez – Chicharito
Carles Puyol – Tarzan
Andrea Pirlo – Maestro
Gilberto Silva – The Invincible Wall
Antonio Cassano – Peter Pan
Roberto Baggio The Divine Ponytail
Read Also: Hiring & Firing Managers: The Ugly Trend in Football Must End
Conclusion
Nicknames are another interesting part of football. So interesting that almost everyone wants one. Just ask Jose Mourinho who gave himself the nickname of "The Chosen One" or Jurgen Klopp who prefers to be called "The Normal One".
Many footballers embraced their nicknames and made it a part of them.
The likes of "Hulk" and Aguero who has it displayed on their Jerseys and "CR7" who turned his into a brand. For, Kelechi Iheanacho, his nickname – Seniorman Kelz is viral all over Twitter.
It is possible that we may have omitted some other common footballers' nicknames, please do well to share them using the comment box.
Further Reading: