Last Updated on September 28, 2021
Champions League Anthem and champions song lyrics are some of the most important things in Football. This is why many football fans download the champions league song and the champions lyrics on their smartphone. Some even go as far as making the song their ringtone.
The UEFA Champions League anthem is even viral among non-football fans. There's a pretty high chance that almost everyone has heard it or at least recognize the rhythm.
This article gives insight into the history, lyrics, and how Soccer players feel about the Champions League anthem.
Read Also: A Football Poem For Football Fans: Why We Love Football
Brief History of The Champions League Song
The biggest football tournament other than the world cup is the UCL or UEFA Champions League. The league began in 1955, featuring the champion teams of each nation's domestic league.
They were drawn into a single knockout tournament, a survivor claiming continental supremacy. As soccer developed, it became more commercial, hence the need for revamping.
Read Also: Winners of Champions League as Players & Managers
Revamping the Champions Song
The revamping was done in 1992, and its tournament features created the champions league we know we now. A group stage before the knockout rounds, allowing more clubs to participate; smaller nations send their champion while larger countries like England and Spain enter multiple teams in the tournament.
The remaking of the tournament and format wasn't the only thing updated; they thought it also needed its own unique anthem. They turned to British composer Tony Britten to make them something epic, and he did but not without divulging the true reason why UEFA requested it.
Consider Reading: Youngest Champions League Goal Scorers
The making of The Champions League Song
In Britten's words, Hooliganism was a major problem, and UEFA wanted to take the game into a completely different area altogether.
This reason leads us to believe that Britten meant to make our beloved league anthem into a classic, but the question is, how did he create it?

Britten explains that he adapted it from 'Zadok, el Sacerdote' (Zadok the priest) by George Friedrich Händel, one of the most influential composers of the baroque era in the 18th century.
Read Also: Youngest Players to Make Champions League Debut
The composition 'Zadok, el Sacerdote' was originally written for the coronation of King George II and has been used ever since to crown England's Kings and Queens. We agree with Britten that it was a fitting inspiration for a competition that crowns Europes best soccer team.
So if the club team you support hasn't won the cup in recent years…well, it sucks to be you! The Champions League anthem is for winners! (You'll understand better when we get to the lyrics part of the champions song.)
Britten's official lyrics were fleshed out using UEFA's three official languages: English, French, and German. The Academy of Saint Martin sang the chorus performed by the Royal Philharmonic Orchestra.
It's indeed one of the most recognized symphonies in the world. However, Britten wasn't paid for it and didn't own rights to the anthem.
Wait! Don't be shocked; UEFA has the rights to the song, but Britten receives royalties whenever IT'S USED.
Do you know how many times the anthem is played? AT EACH UEFA CHAMPIONS LEAGUE GAME! And also at the beginning and end of television broadcasts of the matches.
Read Also:
Jose Mourinho's Performance at Tottenham
TikiTaka Vs Sarriball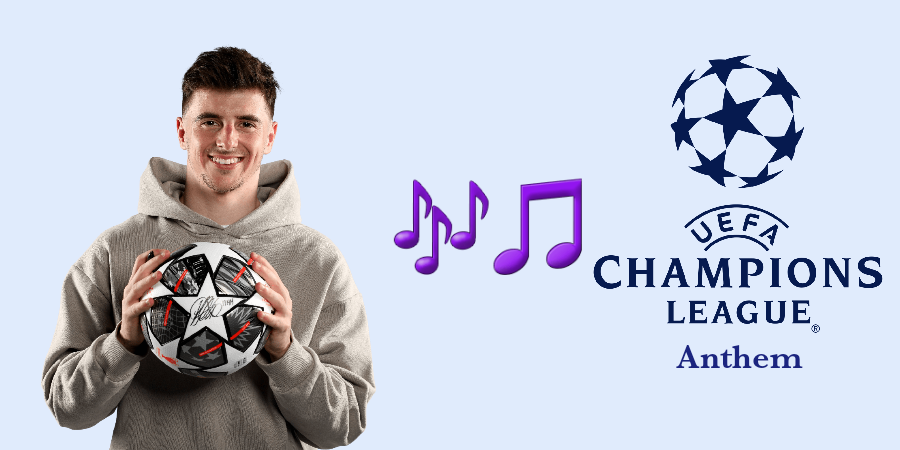 Related Content: Top Players Who Never Won The Champions League
What Are The Champions Song Lyrics?
Since the Champions League Anthem is written and sung in multiple languages, most soccer fans don't actually know the official lyrics. You can read the official version as well as its English translation below.
The lyrics are straightforward and maybe weird, but they will send chills down your spine when put into a choral arrangement. Yes really, It's also incredibly inspirational that a bride played it for her husband at their wedding in 2012.
Related Content: Champions League Winning Managers Who Got Hired Midseason

Read Also: The European Super League Details
A mix of French, German & English of the Champions League Anthem Lyrics
Full English Translation of the Champions Song Lyrics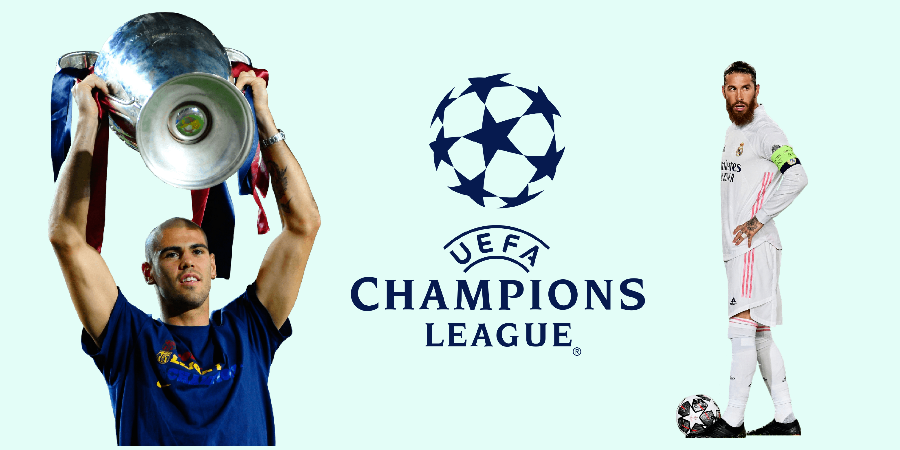 Read Also: Pele Vs Maradona: Who Was Better?
Soccer Players' Reactions To The Champions League Anthem
Juventus goalkeeper Gianluigi Buffon, who has heard the anthem more than most players, said: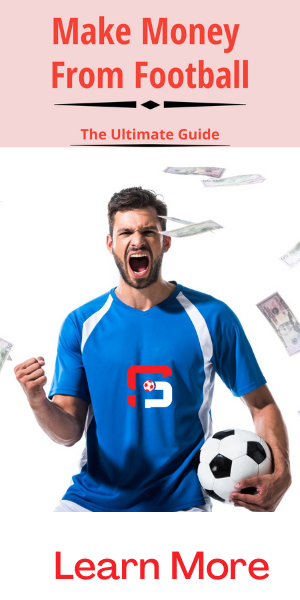 Its always emotional to hear the Champions League anthem.

Gianluigi Buffon
Cristiano Ronaldo was captured on video singing and the tune ahead of a UEFA Champions League quarter-final against Atlético in spring 2015.
Consider Reading: How Ball Possession is Calculated in Football
Lionel Messi told UEFA.com that it was an important song for him, explaining:
"It's actually pretty nice when you walk out onto the pitch and you listen to it. You then know it's a different match. It reminds you how special and important this competition is."

Lionel Messi
Erling Braut Haaland wakes up to anthem on his alarm clock, explaining:
"I wake up to it every day it's the last song I'm tired of. I always get a perfect start to the day."

Erling Braut Haaland
Paris Kylian Mbappé cheekily put out a video of him lifting a tiramisu out of his fridge while listening to the song.
Gareth Bale says:
There's nothing else like it, hairs on the back of your neck time.
Read Also: The Best Champions League Matches Ever
Conclusion
In recent seasons, certain supporters groups have started booing the anthem. These fans feel that UEFA isn't taking care of European soccer as a whole, just protecting certain clubs and their bottom line.
By booing the anthem, supporters show that soccer is their space. They favor supporters songs because it's closer to their hearts. And because it's not the classical anthem commissioned by a governing body. Well, sorry if it hurts, the song has to be neutral, not supporting one team or the other.
Like we mentioned before, UEFA wanted to remove the appearance of hooliganism in football, hence the anthem's nature (which we don't hate anyway).

Even though the fans seem to prefer local supporter songs, the footballers do not. They love the anthem, and truthfully some soccer fans love it too.
Well, if you love the song, turn up the volume, but if you can't stand it, you can mute it.
The anthem is here to stay, well, until they think it needs to be changed.