Football fans worldwide must have heard of Sarriball, but they probably don't know what the term really means or its origin. This article explains in detail what Sariball means, its history, and its inventor. Also, we will analyze Sarriball vs tiki-taka.
Before going further, let us find out what Sarribal is.
Read Also: Marcelo Bielsa's Influence on Zidane Pochettino, and Guardiola
What Is Sarri-Ball?
The concept of 'Sarriball' is essentially a fast-paced style of football. Sarriball is a possession-based style of attacking football often likened to a vertical tiki-taka.
Sarriball features short and quick passes designed to move play as far up the pitch as quickly as possible. It consists of a default 4-3-3 on the paper but changes on the field as the situation demands.
Read Also: Hiring & Firing Managers: The Ugly Trend Must Stop
Who Invented SarriBall?
Maurizio Sarri 'invented' the football tactics known today as Sarriball.
At Napoli, the city of his birth, where Sarri became really popular amongst football fans with his Sarriball tactics. He then moved to European Power Houses Chelsea and Juventus but never really became successful with the tactics.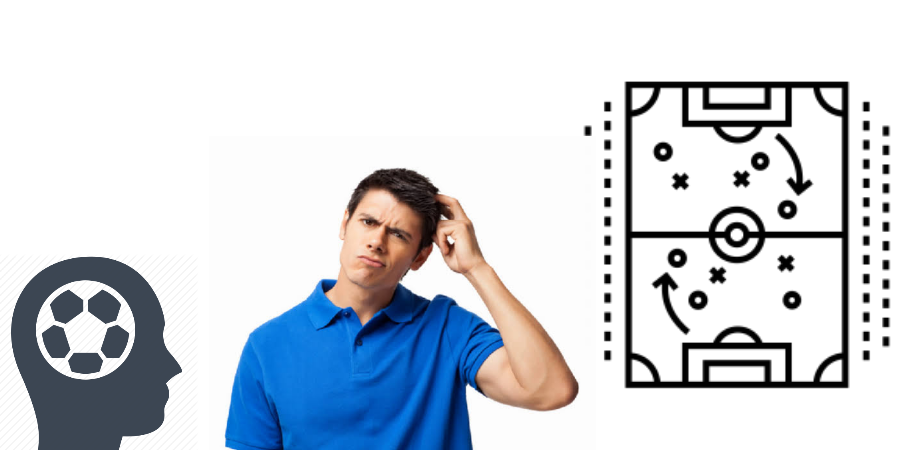 Tactical Insight Into SarriBall
Sarriball demands its attackers to be the first line of defence and, in defence, the first line of attack.
The tactic requires both Center Backs to be awesome ballplayers, which isn't a very familiar characteristic of CB's. At Napoli, Sarri had Koulibaly, who was essential to his style of play. At Chelsea, it was David Luiz, and during his reign at Juventus, Juve blessed him with Bonucci and De ligt.
SarriBall also required its fullbacks to have the stamina of a horse and as it is a high line defence tactic. Also, Goalkeepers need to be brilliant with their feet, courageous enough to go out of the 18-yard box to become a sweeper whenever necessary (One of the reasons Kepa was purchased at Chelsea).
Read Also: Champions League Winners as Players & Managers
In Sarri's own words:
"My idea of Football is simple. I like to play possession-based football but possession at a very high speed. Quick in transition."
Sarriball vs Tiki-taka: What are the Similarities & Differences?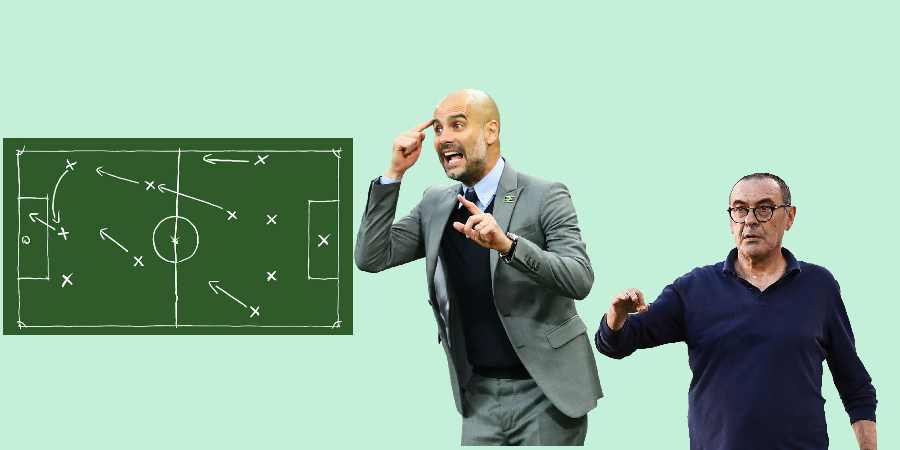 Tiki-taka is a football-playing style made popular by the Pep Guardiola Barcelona era and was also adopted by the Spain national team during the Barcelona dominance.
For this system to successfully work, Players must possess the exceptional passing ability, vision, and intelligence, and must keep possession and have the vision to pick out players making the runs with great efficiency.
Read Also: The Best Barcelona Players of All Time
Similarities Between Sarriball vs Tiki-taka
Players who are not technically good on the ball can not operate in both systems.
Both tactics focus more on passing and movements, high defensive line, and build-up from the back, and lots of clever runs.
While some fans enjoy both systems, a few others find it boring to see the ball moved around too much.
Players in this system have to be technical and Energetic as they are required to win the ball almost immediately after losing it.
Consider Reading: Longest Serving Football Managers ever
Difference Between Sarriball & Tiki-taka
These phenomenal tactics are quite different from each other. Tiki-Taka focuses on short passing and movement and patient build-up play, while SarriBall is more of quick forward one-touch passing with lots of high pressing.
Also, Sarriball is yet to win as many major trophies as Tiki-taka has.
Read Also: A Football Poem For Football Fans: Why We Love Football
What are the Big Issues With Sarriball?
Players must be capable of playing one-touch football.
The system required players to be dedicated throughout the game. They have to keep re-adjusting their positioning as the ball moves around.
Sarri's team makes its build-up play mainly down the middle. It is a huge problem. Why? Because the teams who park the bus in the defense are very much capable of resisting the attack. 
Another problem with the style is that Sarri's team doesn't have more than one player in the 6-yard box while attacking.
Read Also: The Pros and Cons of The 4-5-1 Formation
Final Thoughts On Sarriball
In general, we can say that Sarriball had its best moment at Napoli, and ever since then, there has been no replication of the tactic's outstanding success.
Tiki-taka, on the other hand, has been much more sustainable and successful. It yielded well over 20 trophies for Guardiola in his managerial career.
So, when talking about Sarriball vs tiki-taka, one key highlight is that both are possession-based, but one is more successful than the other.
Although the Sarriball tactics are no longer in the Limelight, do you think it will ever be popular again?
Further Reading: