Mauricio Pochettino was sacked after a poor start to the 2019/20 season by Tottenham Chairman Dany Levy and the special one was appointed to replace him. However, 17 months later the special one is now the sacked one. How was Jose Mourinho's Performance at Tottenham? What is Notable Jose Mourinho Stats at Tottenham?
To start with, Jose Mourinho's appointment by Tottenham stunned a lot of football fans around the world. Why? His unrivaled experience with top football clubs like Chelsea and Real Madrid made him look "overqualified" for the Tottenham job.
Actually, some sections of football fans raised the level of expectations of the Tottenham team following Mourinho's appointment because of his track record of winning trophies in every single Club he'd managed before. Notwithstanding, he got the sack 6 days to a cup final that could have helped him maintain the aforementioned reputation.
Consider Reading: Hiring & Firing Managers – The Ugly Trend Must Stop
What Would Mourinho's Tenure at Tottenham be remembered for?
As usual, no manager leaves a club without a legacy; whether good or bad. Especially, a manager with Mourinho's profile: tactical genius yet volatile.
Read Also: Top 3 Football Defenders of All-time: The Stats Behind it
The Good: The Bright Side of Mourinho's Time at Tottenham
One of the major reasons why Spurs fans took the sack of Pochettino on the chin was Mourinho's record as manager. After all, six months before the sack of the former, he had led the team to the UEFA Champions League final.
However, the lure of lifting their first trophy since 2008 was too strong to overlook. No one can tell if Mourinho would have achieved it but none can say he would not have either. He was six days away from having the chance to lead the team to a trophy in his first full season at the club. 
Read Also: The Complete Guide On Football Fantasy
Also, there were fears that Mourinho's tactics could limit Tottenham's talisman, Harry Kane. On the contrary, the Englishman was involved in 62 goals in 62 appearances under Mourinho. Importantly, he sat top of the EPL golden boot race with 21 goals at the time of Mourinho's sack.
However, for almost every positive result Mourinho got, there were corresponding negative results. 
Consider Reading: The tactical Evolution of Jose Mourinho
The Bad: Mourinho's Remarkable Poor Results at Tottenham
Tottenham may have trashed Burnley (Read up the full Match report), annihilated Manchester United, and qualified for the final of the Carabao Cup but the poor results outweigh the good ones.
When Spurs lost 4-0 on aggregate to Leipzig in the 2019/20 UEFA Champions League tie, the excuse was that Mourinho needed time. About a year later, Tottenham suffered a shocking 3-0 defeat to Dinamo Zagreb in the Europa round of 16 second-leg match. Hence, they exited the competition despite winning the first leg 2-0.
Consider Reading: How Football Contracts Work
You will be forgiven if you mistake it for an isolated case but the truth is it is not. Instead, Mourinho's Tottenham built a reputation of losing from winning positions. Amongst the 20 Premier League clubs, Only Brighton (31) and Southampton (30) lost more points from winning positions than Spurs, who shipped 27, in his time at the club.
Also, no Premier League side lost more points from winning positions this season than Spurs, who dropped 20. Furthermore, Mourinho suffered 10 league defeats in a single campaign for the first time in his managerial career. 
Read Also: Features of FIFA 20
Additionally, Mourinho's 51% win ratio is below his record at Benfica, Porto, Chelsea (twice), Inter Milan, Real Madrid, and Manchester United. Only at Leiria (45%) did he record a lower win ratio compared to Tottenham (51%).
All these statistics contradict his reputation of being a manager with high defensive acumen. Whether he lost his acumen or not may be debatable, but one thing is not: his criticism of players.
Read Also: The Best Female Soccer Coaches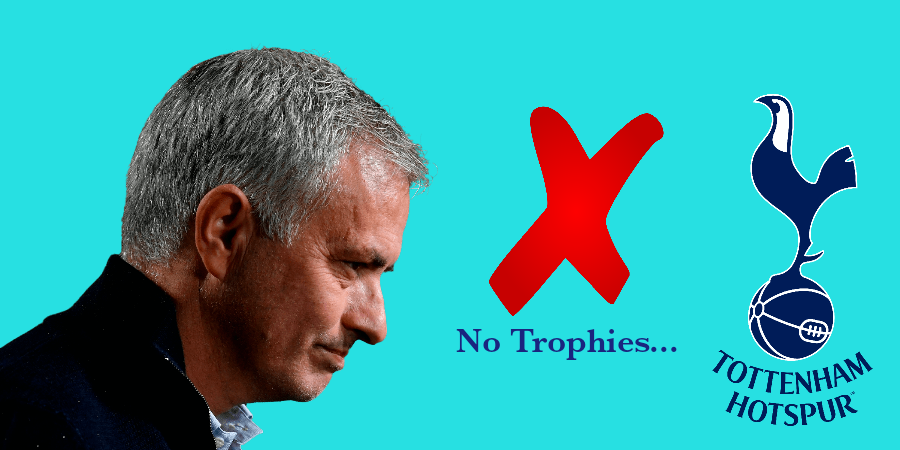 Read Also: Best Football Apps for Android and IOS in 2021
The Ugly: Inevitable Criticism of Players and Dressing Room Unrest
Some Tottenham players downplayed the talk of dressing room unrest but no one expected them to affirm. Since his exit from Inter Milan, Mourinho failed to manage the dressing room of all the clubs he managed. Ndombele, Dele Alli, and Gareth Bale bore the brunt of his criticism in his 17 months at Tottenham.
Read Also: The Best Internationa Footballers
Read Also: Tactical Insight into Sarriball vs. Tikitaka
Whether at Real Madrid, Chelsea, or Manchester United, talk of dressing room unrest remained constant. Coincidentally, Pogba revealed a few days before Tottenham sacked Mourinho the difference between him (Mourinho) and Solskjaer. He said: "he (Solskjaer) wouldn't go against the players. He wouldn't go against the players."
The position taken by Pogba was reflected in Mourinho's statement following his team's dropped points. He said: "Same coach, different players." Leaving players to dry when things go bad always created unrest in his teams but Mourinho seems not to care. 
Consider Reading: The Evolution of Chelsea on Abramovich
Notable Jose Mourinho Stats at Tottenham
Jose Mourinho's Tottenham inflicted the joint – heaviest defeat suffered by Manchester United in the Premier League when his team won 6-1 at Old Trafford in October 2020. Manchester has never lost by more goal margin (5)
In the same match, Manchester United conceded 4 goals in the first half for the first time in the Premier League.
The 5 goals scored by Everton in their Quarter-final defeat of Tottenham marked the first time a Jose Mourinho-led team conceded 5 goals in one match since 2010.
Ironically, Jose Mourinho's former team, Manchester United inflicted his first (2-1) and last (3-1) defeat as a Tottenham manager.
Under Jose Mourinho, Harry Kane and Son Heung-Min matched the record for the duo who combined for goals the most in a single Premier League season (13). The other pair with the record is Shearer and Sutton who scored and assisted one another 13 goals in the 1994/1995 season.  
Importantly, the duo of Harry Kane and Son took the second spot on the list of players with goal combinations in the history of the Premier League (33). The combination of Drogba and Lampard tops the list with 36 goal combinations.
Consider Reading: The Champions League Song, Lyrics & history
 Conclusion
Overall, Jose Mourinho Stats at Tottenham was not so good from the team performance. This is why he was fired.
The timing of Mourinho's sack may be controversial but results indicate that the team failed to improve under him. Whether the coach decides to re-invent himself to reflect modern reality is up to him. Especially the reality that modern players need warmth and not hair dryers: at least not publicly.
The question now is: What next for Mourinho and Tottenham?
Further Reading: