How Many Nigerians Have Played for Manchester United?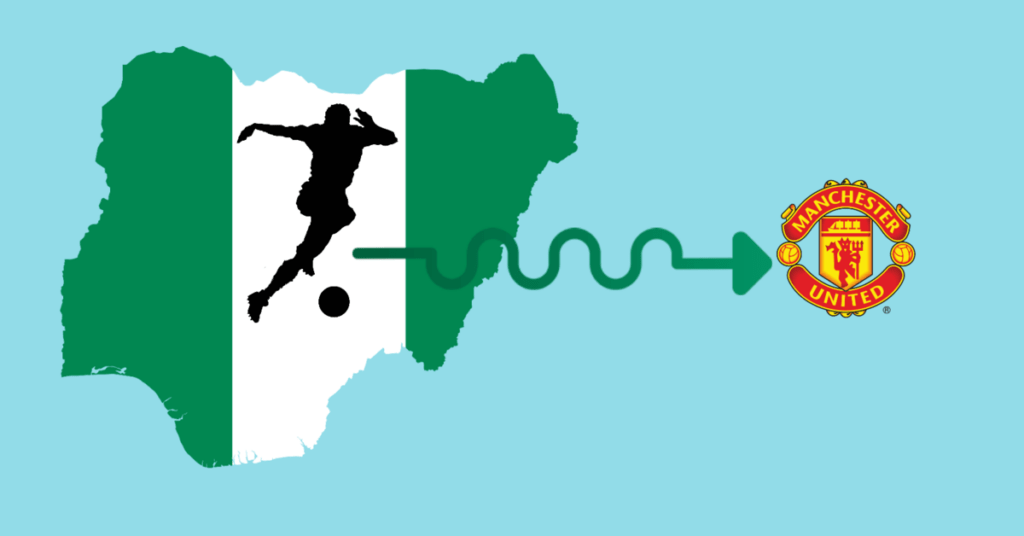 Last Updated on November 28, 2021
Many Nigerians have played in the English Premier League over the past few years but how many Nigerians have played for Manchester United?

Before going into details, it must be mentioned that only first-team footballers are considered for the purpose of this article. The Manchester United second team and youth teams are not considered at all.
So, let's consider a brief history before going into the real deal: How many Nigerians have played for Manchester United?
Consider Reading: Is Pogba World Class or Just a Flop?
History of Manchester United and Nigerians
Before now, a few Nigerians have come really close to signing for Manchester United, and Mikel Obi is one of them.
In 2005 there was a great battle between Chelsea and Manchester United Over the signature of John Mikel Obi. The then youngster had shone in FIFA U20 World Cup-winning the Silver Ball for the Second best player in the competition.
In fact, reports suggested that Miked had an agreement in principle with Manchester United but he eventually changed his mind to Join Chelsea after so much persuasion from Jose Mourinho. In essence, Mikel came so close to joining Manchester United.
Read: Features of Football Manager 2020 Game
Manchester United completed the shock signing of Nigerian Striker – Odion Ighalo from Shanghai Shenhua on loan until the end of the 2019/2020 season. This came as a surprise to most of the Manchester United fans.
It is worthy of note that, before the signing of Ighalo, no Nigerian footballer had represented Manchester United before.
In other words, Odion Ighalo is the first and only Nigerian to represent Manchester United. Though a few Africans have represented Manchester United Odion Ighalo is the first Nigerian to do so.
Read Also: Best Africans To Play in The MLS
Final Thought
In conclusion, if you are asked how many Nigerians have played for Manchester United, the simple answer is 1 – Odion Ighalo.
Who will be the next Nigerian to play for Manchester United? Well, time will tell.
Further Reading: