Theoretically, it is assumed that great football players make good coaches. However this may not always be the case. Why? Because there are a good number of top footballers that don't have a great coaching career success.
Let us consider some of these former players that have not found much success in their coaching career.
Sol Campbell
Campbell is one of the greatest Arsenal Defenders ever and was part of the 'Invincibles' Arsenal team. He is also one of the best Free transfers ever and his overall career success as a footballer was relatively good.
Sol Campbell had a total number of 540 Appearances in the Premier League and scored 20 Goals. He even won the Premier League (twice), and the FA cup.
The former England International was part of the Arsenal team that played in the 2006 UEFA Champions League Final and lost narrowly to in-form Barcelona.
Read: Champions League Winning Managers that Got Hired Mid Season.
Campbel won the English League Cup with Tottenham, FA Cup (4 times), and Community Shield with Arsenal.
On the International Scene, Campbel won the European U-19 Championship with England n 1993. However, he did not win a major trophy with the senior national team. But he did participate in 3 World Cups with England.
In a nutshell, Campbell's career as a player was relatively successful. One would expect his managerial career to be similarly successful, but that was not the case.
He started his coaching career in Macclesfield Town who finished 22nd in League Two in 2019.
Thereafter, Campbell moved to Southend United. They eventually got relegated to League Two and he left in June 2020.
In summary, Campbell's managerial Career is not as sparkling as his playing career. Hence, he falls on our list of Top Footballers that don't have great Coaching Careers.
Read: Best African Wingers of All Time
Gary Neville
When talking about one of the best Right backs to ever play for Manchester United, Gary Neville definitely comes to the list.
Neville played his entire football career in Manchester United. He won 12 Premier League titles and 2 Champions League amongst other trophies.
Ideally, you would expect him to be a great manager given his wealth of experience and success as a player. Unfortunately, his managerial career has been a complete disaster.
Neville took charge of Valencia in December 2015 and went ahead to oversee 8 winless match streak. Neville's Valencia lost 7-0 to Barcelona in the Copa Del Rey 1st Leg match at the Camp Nou.
Valencia was knocked out of the UEFA Champions League group stage under Neville's watch.
In the end, Neville was fired as his Valencia team was just 6 points above relegation and failed to keep a single clean sheet during his time.
Since his Valencia capitulation, Neville has not got any big managerial offer.
Without a doubt, Neville is one of the top footballers that don't have a great Coaching Career success.
Read Also: The Pros and Cons of The 4-5-1 Formation
Paul Scholes
Paul Scholes is a specialist in long-range passes and tough tackling and he is one of the best English midfielders of his time.
Like Gary Neville, Scholes played his entire club career at Manchester United. He won 11 Premier League titles and 2 Champions League medals in his illustrious career.
Scholes was so good that he was called out of retirement in 2012 to help a weak Manchester United team. Eventually, he retired started his coaching career.
Unfortunately, his coaching career is nothing close to being successful. In fact, he is a more successful pundit than a football manager.
Scholes took charge of Oldham Athletic in February 2019, where he won just 1 out of 7 games. He lasted just one month on the job.
In October 2020, he became a caretaker manager at Salford City where he won 2 out of 5 matches. Scholes vacated the post the following month (in November).
This is typically not the kind of managerial career one would expect of a successful ex-player like Paul Scholes. Hence, he falls on our list of top footballers that don't have a great Coaching Career success.
Andrea Pirlo
Juventus were in a difficult situation under Sarri when Pirlo was summoned to take over the hot seat at Turin. He'd only managed the U-23 team for about 8 days only.
Since Pirlo's appointment, Juventus have been barely better than they were. The former AC. Milan and Juventus player has found the job tough and Juventus struggle to grind out wins regularly.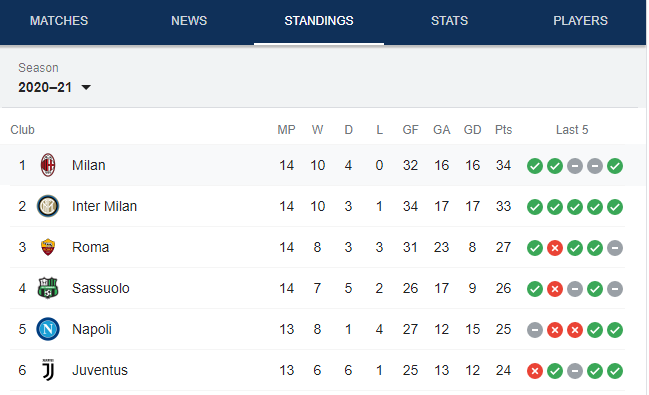 By sharp contrast, Pirlo playing career was a huge success. He won 2 Champions League titles with AC Milan and 6 Scudetti with Juventus & AC. Milan.
In addition, Pirlo is one of the best midfielders and a Freekick specialist in his playing days.
If only Pirlo's coaching career can be as successful as his playing career.
But for now, he is one of the top footballers who doesn't have great Coaching Career Success.
However, with time, Pirlo may get better.
Consider Reading: Longest Serving Football Managers ever
Maradona
Diego Maradona is arguably the best footballer ever. His playing career was so full of success.
Maradona single-handedly led Argentina to World Cup glory. Also, his spell with Napoli was incredible.
Though Maradona passed away on the 25th of November 2020, he is one of the greatest of all time.
Conversely, his coaching career was not so bright. His most notable coaching job was his spell as Argentina's head coach.
Argentina crashed out of the 2010 World Cup at the Quarter Final stage after losing 4-0 to Germany. He left the position after the World Cup.
Clearly, Maradona falls into the list of top footballers that don't have great Coaching career success.
Thierry Henry
Henry will forever be an Arsenal Legend. He is the All-time Premier League goalscorer for the Gunners, amongst other records he boasts off.
The former France International is arguably the greatest Arsenal Striker ever.
Henry was part of the "Invincibles" that won the Premier League without losing a single game.
Barcelona signed Henry in 2007 and he went on to win the Champions League in 2009.
It is safe to say Henry had a very successful career. However, his coaching career so far is topsy turvy.
Henry's biggest managerial appointment came when Monaco hired him to turn a turbulent time around. Granted, it was a difficult task. But Henry's performance did not give his employers any glimmer of hope.
Henry led Monaco to just 5 victories in 20 matches. Incredibly, Monaco were 19th in the League when they fired him.
Unfortunately, his bright playing career was not enough to lead him to success as a manager.
Conclusion
Having considered 6 top footballers that don't have great coaching career success, it is obvious that success as a player means nothing when hiring them as a coach.
On the other hand, some sections of football fans believe top managers are ex-players who were not very successful in their playing days.
Share your thoughts in the comment box.
Further Reading: