Last Updated on May 16, 2022
The football world has seen some great goals scored in high-profile games by least expected players on the pitch, and you would agree that defenders are least expected to score more often than not. So, it isn't easy to imagine the highest goal-scoring defenders to have many goals.
The burden of defensive duties can be overwhelming for many defenders. Hence, a lot of them go through their careers with just a handful of goals.
However, some defenders have defied the odds and ended their careers with outstanding goal-scoring records. Their record can even make some prolific strikers drool in envy.
Sergio Ramos, the Real Madrid captain, currently tops the list of Highest Goal-scoring Defenders in Football still active. Ramos has a haul of over 100 career goals scored so far for club and country.
Related Articles to Read:
The Best Left Backs In Football History
Best 3 Football Defenders of All time
Who is the Most Decorated African Footballer Ever?
So, which defenders are on the Highest Goal-scoring Defenders in the Football chart? Let's consider them:
11. Sinisa Mihajlovic (Serbia) – 105 goals
The current manager of Serie A club Bologna started as a player in Croatia. However, he spent the bulk of his playing career in Italy, where he holds the record for the most goals scored from free-kicks (28) in Serie A.
10. Franz Beckenbauer (Germany) – 109 goals
The German football legend spent over a decade of his playing career with Bayern Munich, winning elite trophies. Beckenbauer won 3 consecutive European cups between 1974 to 1976.
The German icon is one of 3 men who won the FIFA World Cup as a player and as a manager (along with Mario Zagallo of Brazil and Didier Deschamps of France).
Read Also: The Best Center-backs in Premier League History
9. Roberto Carlos (Brazil) – 113 goals
After kicking off his career in Brazil and then moving abroad to play for Inter Milan, the Brazilian Left-back spent 11 seasons with Spanish giants Real Madrid winning 4 La Liga and 3 European Champions League titles.

Roberto Carlos is dubbed the "most attacking left-back in football history".
Consider Reading: The Best Referees in the Premier League
8. Paul Breitner (Germany) – 113 goals
Breitner spent most of his career playing for Bayern and Real Madrid, but he spent just one season with Eintracht Braunschweig.
The former German defender scored in the 1974 and 1982 World Cup finals. He then became 1 of 4 men to achieve this feat and Zinedine Zidane and Brazilians Pele and Vava.
Read Also; Are Defenders More Favored For Individual Awards in Football Than Defenders?
7. Steve Bruce (England) – 113 goals
The former Manchester United captain had a very illustrious career in England, which started at Gillingham in 1979.
Bruce was the first English player in the 20th century to captain a team to a double when he did so with Manchester United.
Sadly, the Englishman never got called up to play for the England national team. He then became one of the best English players in the 80s and 90s to never get the call-up.
6. Sergio Ramos (Spain) – 126 goals
The Spain and Real Madrid captain remains the only player on the list still active. At age 34, he doesn't seem to be ready for retirement just yet.
Ramos has represented the Spain National team at 4 World Cups (winning the trophy in 2010) and 3 European Championships (winning the trophy twice in 2008 and 2012).
The hard-tackling centre-back holds numerous records in world football for a defender, including appearing in the FIFPro World11 eleven times.
Given these achievements, it is no surprise to find Ramos in the list of Highest Goal-scoring Defenders in Football.
Read Also: MLS vs Premier League Comparison in Detail

5. Graham Alexander (Scotland) – 130 goals
Graham is currently the manager of Scottish Premiership side Motherwell. He played for Scunthorpe United, Luton Town, Preston North End, and Burnley in his senior career.
Graham was deployed as a right-back and remained the fourth oldest player to score in the English Premier League.
4. Laurent Blanc (France) – 153 goals
Laurent Blanc spent the bulk of his playing career in the French Ligue 1, and he scored most of his career goals for the Montpellier team between 1983-1991.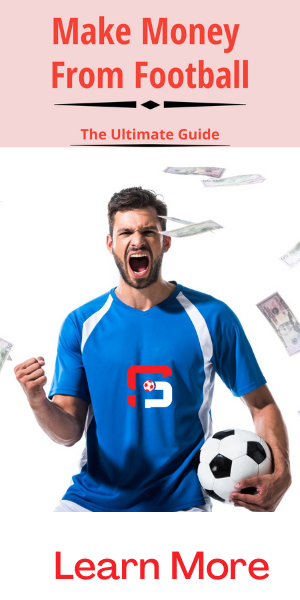 Blanc also played for Nimes, Auxerre, Saint-Etienne, and Marseille. He later played for Barcelona in Spain, Inter Milan in Italy, and eventually retired at Manchester United.
Blanc holds the record for scoring the first Golden Goal in World Cup history against Paraguay.
3. Fernando Hierro (Spain) – 163 goals
Hierro is a Real Madrid legend who spent 14 seasons at the club after moving there from Real Valladolid. He played in 4 World Cups and 2 European Cups with the Spanish National team.
Fernando Hierro played primarily as a Central Defender or Defensive Midfielder, but he was known for his hard tackling.
However, Hierro's good positional awareness aided in his goal-scoring feats, and that's why he's one of the Highest Goal-scoring Defenders in Football.
2. Daniel Passarella (Argentina) – 175 goals
Passarella is considered one of the greatest defenders to have ever lived. He started his career in Argentina before moving to the Italian Serie A to play for Napoli then Inter Milan.
Daniel Passarella later moved back to Argentina, where he retired at River Plate. FourFourTwo's listed Passarella as one of the 100 all-time greatest players as compiled in 2017.
1. Ronald Koeman – 253 goals
Ronald Koeman, 57, is currently employed at FC Barcelona as senior men's team manager had a highly explosive career. He scored beautiful goals including free kicks and penalties.
Koeman holds multiple records at Barcelona and La Liga as a result of his prowess in front of goal which sets him apart from other defenders.
To date, Ronald Koeman remains Number one the Highest Goal-scoring Defenders in Football rank

Other Interesting Articles:
Top Footballers who never won the Champions League
Great African Footballers that Never Won AFCON
Step By Step Guide on How to Become a Football Scout
5 Reasons Why Africa Fail At the World Cup
Best Selling Jerseys Worth Buying For Business
Conclusion
Sergio Ramos is currently in 6th with 126 career goals and is not likely to retire anytime soon.
So, there's no doubt that the Spaniard will still be raring to add goals to his tally on the road to cementing his legendary status even further.
How high up the list do you think Sergio Ramos can get before he retires?