Jose Mourinho's Performance in Tottenham so far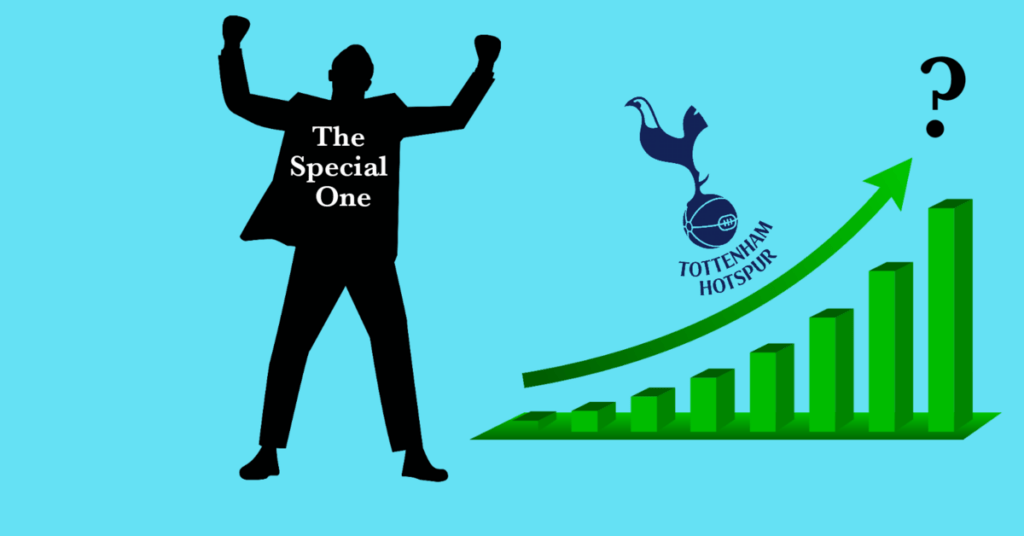 Mauricio Pochettino was sacked after a poor start of the season by Tottenham Chairman Dany Levy and the special one was appointed to replace him. So, what is Jose Mourinho's performance in Tottenham like so far? Has he performed better than Pochettino?
To start with, Jose Mourinho's appointment by Tottenham stunned a lot of football fans around the world. Why? His unrivalled experience with top football clubs like Chelsea and Real Madrid makes him look "overqualified" for the Tottenham job.
Read: Top 3 Football Defenders of All-time: The Stats Behind it
Actually, some sections of football fans have raised the level of expectations of this Totenham team since Mourinho's appointment because of track record of winning trophies in every single Club he'd managed before.
But so far, how can Jose Mourinho's performance in Tottenham be described?
Under Mourinho's stewardship so far, Tottenham have played 15 games, winning 7, losing 5 while just 3 have resulted in Stalemates.
Read: Cheap Soccer Jerseys websites
Spurs best performance under Jose Mourinho was 5 – Nil trashing of Burnley with Harry Kane scoring a brace while Son, Lucas, and Sissoko joined on the score sheet. Read up the full Match report.
One key achievement of the Jose Mourinho era with the London club is qualifying for the knockout stage of the UEFA Champions League after beating Olympiacos 4-2. Granted, Pochettino must be given most of the credit for this.
Jose Mourinho has led Tottenham to 3 Big games – against Manchester United (Away), Chelsea (Home) and Liverpool (Home) and he has lost all 3 of them. This stat is even more worrying because they lost deservedly without putting up real fight, especially against Liverpool.
Read: Features of FIFA 20
Southampton defeated Tottenham while Norwich City and recently, Watford earned a draw against Tottenham. These are games a Jose Mourinho led team should be winning comfortably.
Harry Kane's injury has not helped the situation while Christian Eriksen's impending move to Inter Milan has left the Dane somewhat unsettled in the squad.
Read: Best Football Apps for Android and IOS in 2020
However, results are needed in order to justify the sacking of Pochetinno and replacing him with one of football's most decorated coaches.
Will Tottenham win a major trophy since 2008? Will they compete in the Champions League as regularly as they did under Pochetinno? Time will tell if Jose Mourinho is the right man to lead Tottenham to the next level.