Recently, many footballers have been diagnosed with heart issues. It is indeed becoming worrying. Why Footballers are having heart problems?
First, let's try to remember a few footballers who are recently diagnosed with heart issues.
Notable Footballers Diagnosed With Heart Issues Since 2020
Ehristian Eriksen | June 12, 2021
Eriksen suddenly fell to the ground during Denmark vs Finland match at the Euro 2020. Danish team Doctor Morten Boesen said Eriksen "was gone" when they saw him and he had to be resuscitated.
Long story short, Eriksen had a cardiac arrest.
Eriksen is doing fine but he now has an implantable cardioverter-defibrillator (ICD) in his chest to help him regulate his heartbeat.
Sergio Aguero | October 30, 2021
Sergio Aguero too was forced to retire from football after being diagnosed with cardiac arrhythmia.
During Barcelona vs Alaves match, Aguero suddenly felt chest pain and dizziness and that was it.
In an emotional press conference, Aguero announced his retirement.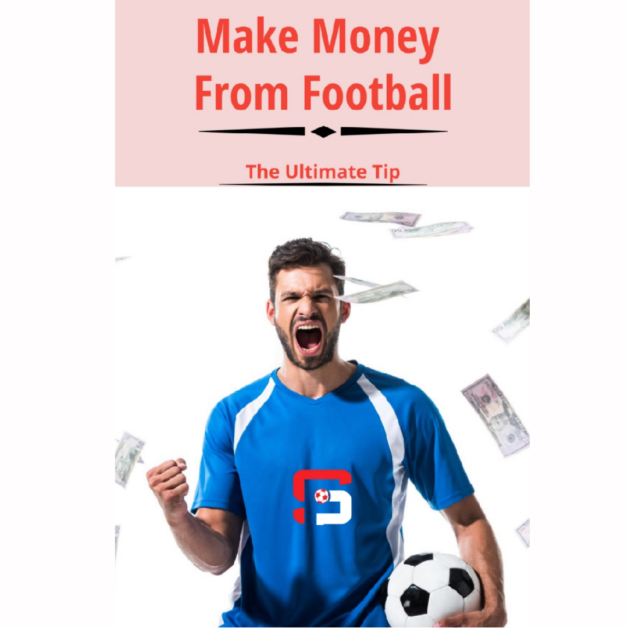 Want To Launch a Football Business?
Don't just be a football fan who bets around. Learn how to launch your own sustainable football business now.
Get step-by-step process and empower yourself now!
Alphonso Davies | January 15, 2022
Another footballer who recently had a heart issue is the Canadian star – Alphonso Davies. After testing positive for Covid-19, he was diagnosed with myocarditis, i.e. an inflammation of the heart muscle.
Although his situation is not critical, it is still well worthy of reporting.

Pierre-Emerick Aubameyang | January 15, 2022
Most recently, Pierre-Emerick Aubameyang was left out of the Garbon squad to face Ghana at the 2021 AFCON.
????
Selon la commission médicale de la CAF, les joueurs Pierre Emerick Aubameyang, Axel Meyé et Mario Lemina à peine sortis du Covid ne peuvent pas prendre part à ce match.
Les examens présenteraient des lésions cardiaques.
la CAF n'a pas voulu prendre de risques. pic.twitter.com/cebUnMLSVX

— Fédération Gabonaise de Football – FEGAFOOT (@fegafoot_gabon) January 14, 2022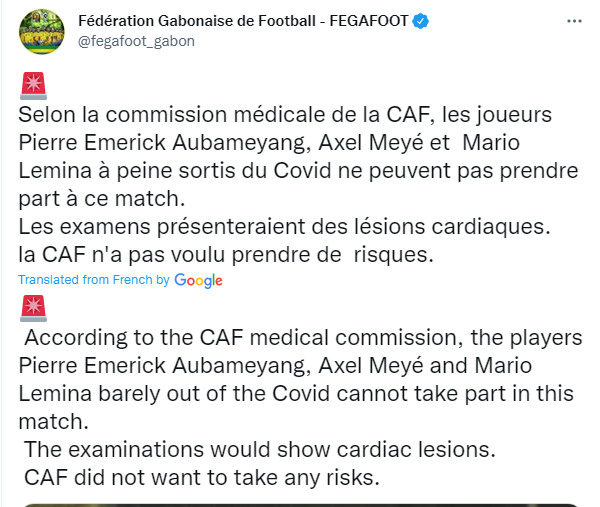 According to the Gabonese football federation, Auba has "cardiac lesions" although not so serious.
Why Footballers Are Having Heart Problems
Although nothing is proven yet, we'll point out some logical reasoning and assumptions.
Covid-19 or Its Vaccine
All players mentioned having heart issues here have one thing in common – they all tested positive for Covid-19 or took the vaccine.
Although nothing is certain, there could be a correlation between Covid-19 or its vaccine and the recent heart issues amongst footballers.
Before Corona Virus came to be, no such frequency of heart issues was reported amongst footballers.
Burnout – Congested football Schedules
Another possible reason for the frequent heart issues reported amongst footballers is burnout. Footballers get to play almost every 3 days because of congested fixtures.
According to well-documented research, heart rates during soccer match play averages 150 to 180 bpm, corresponding to 85% of maximum heart rate.
Imagine reaching 85% of your maximum heart rate every 4 days.
In essence, playing too many football matches in short periods could be a reason why footballers are having heart issues more frequently.
(On another note, burnouts could be another reason why some footballers are Injury-prone.)
Covid-19/its Vaccine + Burnouts
A combination of the above-mentioned factors could be a reason why footballers are having heart issues recently.
What Can Be Done?
Maybe more medical research should go into Covid-19 or its Vaccine. Something about either of the two could just be the problem. The earleir it is found out (if at all there is any) the better.
Footballers should be given enough rest instead of adding new competitions like the European Super League or the new Champions League format.
Further Reading: