Soofootball welcomes Football Guest Authors who are passionate about the game. Of course, you'll agree that Guest Posts are very essential in the online marketing space. So, if you've been looking for a Free Guest post opportunity in the Football niche, you are in the right place because you can submit guest posts here on Soofootball.
We live in a crazy world today where Website owners ask you to pay money for giving them valuable content. Isn't that insane? Anyway, at Soofootball, we value your football content and we will accept them as long as they meet our standards.
Guest posts Requirements
First before anything else, please read About Soofootball to understand our style of content. We do not publish news content like BBC, Goal.com, etc. We only publish ever-green Football content. Read our published posts to understand what we really mean.
Content should be at least 1,000 words long and of course original. We vehemently reject spunned, stolen, or remixed Football articles.
Please get in touch with us before you start writing. We will give you a topic to write on. Well, we will provide about 3 options for you to choose from.
Please make references to (at least 2) credible sources in your article. This is different from links to your own article.
Do not bother about images. We will use appropriate images in the content.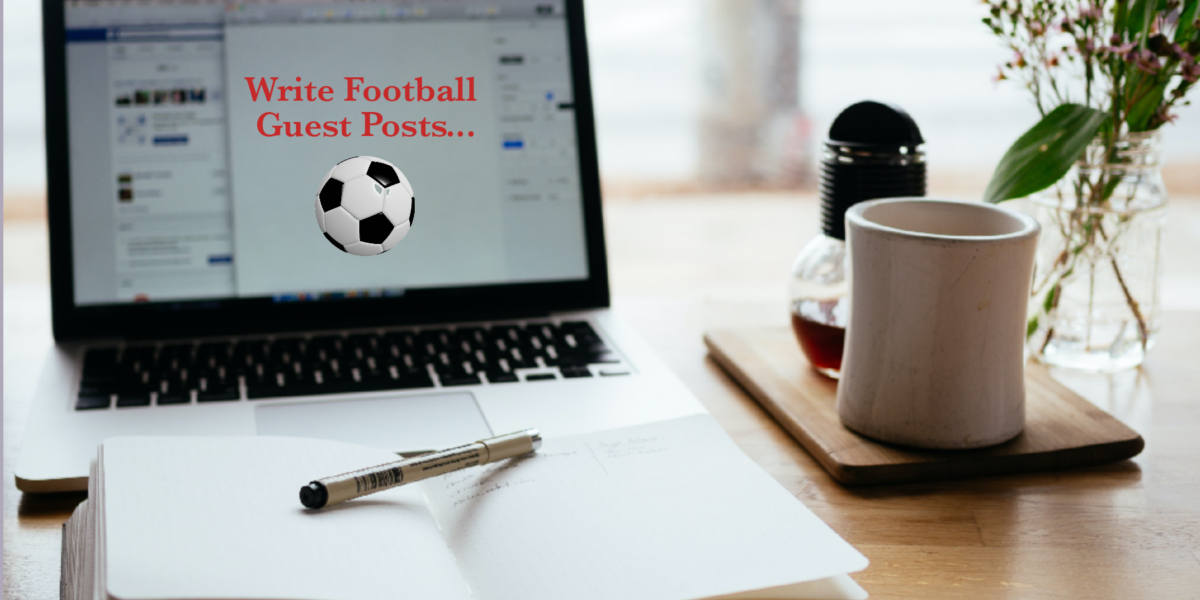 What's in For You?
In your Guest post, you can insert two links to your website. One will be a do-follow link and the other will be No-follow. It's up to you to decide which link should be do-follow or No-follow. Please let us know when sending your Football Guest Post.
Examples of Published Guest Posts on Soofootball
How To Submit Your Football Guest Posts
As mentioned before, please make sure you get in touch with us before you submit your content. This is very important.
If your Football Guest Post is ready and it meets all our requirements, please send it to Stephen @ soofootball.com.
It is important to mention that our publish rate is 100% as long as they meet our simple requirements.
When Will Your Article be Published?
First, as soon you send in your guest posts, they will be acknowledged immediately. Your article should be published within 24 – 72 hours after submission. 
Furthermore, you'll be notified as soon as your article is live.
Reminders About Guest Posts
Soofootball reserves to right to modify your content. 
Please do ensure that your content is well written in English and free of grammatical errors.
Ensure your content is free of Plagiarism.
Guest Posts are free but Sponsored posts are not. Please do not promote any product or services in your guest posts.
We earnestly look forward to Publishing some awesome football content from you. Submit your Guest post now and take advantage of this free opportunity.